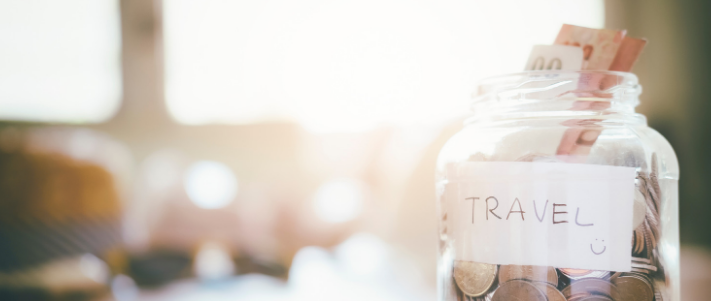 With Brexit still causing uncertainty surrounding holiday bookings, and possibly even meaning that fewer people go on holiday, it's important that providers of travel money catch their customers at just the right time.

---
Consumer Intelligence research shows that there are certain windows of time when people buy their travel money, with the largest percentage of people purchasing their money a week or two weeks before they travel. Most people are still purchasing travel money in branch, or in a retail store, the study shows, while physical money is still popular for most travellers.

"In a fragmented market, with many people delaying holidays due to Brexit uncertainty, giving the right information at the right time is vital," says Andy Buller, travel money expert at Consumer Intelligence. "The old saying suggests that knowledge is power, so knowing when your customers want to buy, what currencies they want, and how they plan to purchase can help you to give them what they need. Special offers, targeted marketing and providing the convenience people want will all help providers to make the best of the summer season.


When do people go?

It's easy to assume that most people will go on holiday in August, but our study shows that the summer travel money season is far more fragmented than this. While 17% of people plan to go on holiday in August, a similar percentage will go in July and September, and only slightly fewer in June. There's also a spike in May around the half term.

"Concentrating all of your marketing efforts in August may be misguided," Mr Buller says. "A more spread approach may catch the early birds and those making the most of September sunshine."

When is your holiday planned for?
| | |
| --- | --- |
| April | 5% |
| May | 15% |
| June | 13% |
| July | 16% |
| August | 17% |
| September | 17% |
| October | 9% |
| November | 4% |
| December | 3% |
| Total | 100% |

Where are they going?

Despite the slump in the Pound's value against Euro, all but two of the top ten destinations this year are Euro denominated. However, 3% of people are planning to go to Turkey and 10% to the US.

"Greater expense due to the weak pound has become a fact of life for many holiday makers who are still choosing Europe," says Andy Buller. "That doesn't mean they aren't price sensitive though. Reminding them of good rates, or particularly good times to buy may prompt purchases."



The top ten destinations
| | |
| --- | --- |
| Spain (mainland or Balearics) | 20% |
| France | 10% |
| USA | 10% |
| Italy | 9% |
| Greece | 9% |
| Canary Islands | 7% |
| Portugal | 5% |
| Germany | 4% |
| Turkey | 3% |
| Caribbean | 3% |

The best buying window

The stereotype of rushed holiday makers buying their travel money at the airport barely holds true, our survey shows. Most people plan a little while in advance, with more than two-thirds of people buying their travel money a week or two in advance. Over a quarter (26%) buy their travel money three weeks or more before travel.

"Despite life becoming more spontaneous, travel money is still a considered purchase," Mr Buller says. "Our figures show it is part of the holiday preparation ritual. Marketing to those customers who are already stocking up on suntan lotion, hats and travel vaccinations means you can catch them in the holiday mode, preparing well in advance."

How far in advance will you buy your travel money?
| | |
| --- | --- |
| On the day I travel | 8% |
| A week before I travel | 40% |
| 2 weeks before I travel | 26% |
| 3 weeks before I travel | 8% |
| A month or more before I travel | 18% |

The march of technology

Technology is changing the way people spend while abroad, but not the way they order hard currency. While 17% of people use a prepaid card, and 11% a multi-currency account card, 78% of people still use cash when they are on holiday abroad. A surprisingly high seven% still use travellers cheques.

What currency format will you use?
| | |
| --- | --- |
| Cash | 78% |
| UK debit or credit cards | 46% |
| Pre-paid travel money card | 17% |
| Multi-currency account card | 11% |
| Travellers' cheques | 7% |
However, when it comes to buying travel money, customers still use traditional methods Nearly half (46%) go to either a retail store or the post office to buy, with 15% buying through a bank or a specialist currency provider and 10% through travel agents.

Well over half (58%) buy in branch, with fewer than a third (29%) buying online through a website. Just 9% use a mobile app.

"We're accustomed to using technology in many areas of our lives, and multi-currency accounts and apps are becoming more popular," says Andy Buller. "However, most customers still use travel cash abroad, and still buy it in a retail store or the post office- a situation that hasn't changed in many years."

Where will you buy your travel money?
| | |
| --- | --- |
| Retail store (e.g. Sainsbury's, M&S) | 23% |
| Post Office | 23% |
| Specialist currency provider | 16% |
| Through my bank | 15% |
| Travel agents | 10% |
| Through a digital multi-currency provider (e.g. Revolut) | 7% |
| Somewhere else not listed here | 5% |

How will you buy your travel money?
| | |
| --- | --- |
| In a branch | 58% |
| Online (on a website) | 29% |
| Online (though a mobile app) | 9% |
| Another way – please specify (See Tab 3) | 4% |

What do customers value?

Customers are becoming more rate savvy due to the weak pound. While previous Consumer Intelligence surveys have suggested customers value rate over convenience, almost half of this year's holidaymakers are checking rates in advance and buying travel money at the best time.

A further quarter of people pick it up when convenient, while a similar percentage buys it a set amount of time in advance.

"Perhaps it is because we are more aware of currency volatility in recent years, or perhaps it is becoming easier to check, but customers are becoming truly rate conscious when buying travel money," Andy Buller says. "Sending push notifications to known clients when rates are high may prompt them to buy."

Top considerations when buying travel money
| | |
| --- | --- |
| I check rates and buy according to when they are best | 47% |
| I pick it up when it's convenient (e.g. I'm in store anyway) | 26% |
| I always buy it a set amount of time before I travel (e.g. a couple of weeks before) | 24% |
| I just get it whenever I remember to | 13% |
| I never buy travel money/someone else always arranges it | 8% |
It's clear from the figures that getting this summer season right for customers will involve a number of factors, from ensuring you cover the entire wide holiday period to marketing good rates to people several weeks before they go.

"A picture emerges of a price conscious, savvy customer who is still buying travel cash," Andy Buller says. "Serving these customers well is a case of catching them where they are and offering the best deals at the right time. These figures will help providers to work out when and what that is."
---
[FREE REPORT] Biannual Travel Money Survey
Consumer Intelligence's latest travel money survey shows that the travel money market is changing in response to Fintech innovations and the growing prevalence of a cashless society.

The latest edition of the biannual survey, contains data on how British holidaymakers spend while travelling. It reveals differences between generations and destinations, and a growing reliance on technology from British travellers spending abroad.
---

Post a comment . . .