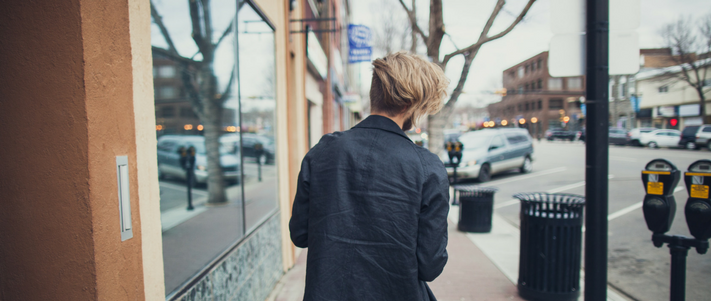 Customers transferring large amounts of money abroad are still turning to high street banks to send money, despite the availability of cheaper and more innovative services elsewhere.
---
Consumer Intelligence asked over 1000 people about the size of the transfers that they have made, and about how they chose to make them. A third of people had made transfers of £500 or more, with payments for holiday accommodation being by far the most common reason for making a large foreign exchange transfer.
Holiday Cottages and Celebrations
Over a third of people's largest transfers were for accommodation, such as a cottage, abroad. Other common reasons included making a purchase of an item from abroad, or a transfer related to a wedding or other celebration. 8% of transfers abroad were related to weddings, hen nights or stag nights, with 14 % related to another celebration.
According to recent statistics from Confetti.co.uk, 5% of couples get married abroad , with many seeing this as a cost-effective solution to getting married. However, the weakness of the pound has pushed up the price of the overseas wedding, making decisions about money transfers more important than ever.
Why customers make large transfers of money abroad
| | |
| --- | --- |
| Holiday accommodation- such as a cottage | 36% |
| A deposit related to a wedding, hen night or stag night | 8% |
| Transfer related to another celebration | 14% |
| Purchase of an item from abroad | 27% |
| Other - | 15% |
Figures from Hargreaves Lansdown suggest that a £10,000 overseas wedding in June 2016 would now cost up to £2,619 more in popular wedding destinations. Chris Saint, currency expert at Hargreaves Lansdown advised those planning a wedding to fix their costs with a currency broker and to watch out for bank transfer fees.
"If you are transferring small amounts or making regular payments, such as to multiple wedding suppliers, this can make a big difference," he said.
Newer providers are not making inroads
Despite this advice, Consumer Intelligence foreign exchange benchmarking data suggests that newer providers and specialist brokers are still struggling to compete on cost, with most of us choosing to use our high street banks to transfer money. Even those in younger age groups, who might be more likely to embrace new transfer technologies such as peer-to-peer services, tended to use the high street, with just 6% of 18-24 year olds and 8% of 25-34 year olds opting for new technology. Those aged over 65 were the most likely to use a specialist money broker, perhaps reflecting the fact that they are more likely to have retired abroad and to be regularly transferring large amounts of money.

How customers have made their largest money transfers
| | |
| --- | --- |
| Specialist broker | 5% |
| High street bank | 63% |
| Peer to peer provider | 6% |
| Wire transfer service like Western Union | 19% |
| Other | 8% |
The picture changes across the UK
Londoners make the biggest money transfers, with 41% stating that they have transferred £500 or more compared with 28% in the North West and 20% in the East Midlands. They were also the most likely to have made their biggest money transfer for a wedding or stag or hen do, with 13% stating that it was for this reason. Those in the South East were most likely to have transferred large amounts of money for a holiday cottage abroad, with 43% saying this was the reason for their largest transfer.
Customers remain broadly satisfied
The majority of customers are happy, or very happy, with their largest money transfers. Nearly 80% of their experience as a four or five (where five is very happy and one is very unhappy) and just 2% said they were very unhappy with the experience.
Andrew Buller, from Consumer Intelligence, said:
"The huge rise in people booking their own accommodation abroad for holidays and the popularity of overseas weddings has led to more of us transferring money into accounts abroad. But our research shows that when it comes to transferring money, most of us are still most comfortable with a high street bank. Only 6% use a peer-to-peer broker for their transfers and just 5% a specialist money broker."
Foreign Exchange experts still need to do more to convince holiday bookers out of their high street banking comfort zones if they want to be the go to place for those transferring larger amounts of cash."
How happy were customers with their money transfers?
| | |
| --- | --- |
| 1. Very unhappy | 2% |
| 2 | 3% |
| 3 | 16% |
| 4 | 34% |
| 5. Very happy | 45% |
---
---
[FREE REPORT] International Currency Transfers: a market on the cusp of change
Find out how and why consumers are using international money transfers. The latest Consumer Intelligence International Currency Transfers Survey reveals a market poised for change.
---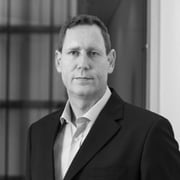 Andy Buller, Key Account Director and Head of Travel Money
Andy has over 20 years' experience within the financial services sector and has worked predominantly within the FX, wholesale bank notes and prepaid industries. In previous roles Andy has managed key relationships with many of the leading financial institutions including Commerzbank, Credit Suisse, American Express, RBS and Travelex.
---
Post a comment . . .