More Brits are considering booking a summer holiday in the UK in 2021 than they did in the year before the pandemic hit, our latest consumer research shows.
Holidays to all destinations dropped this summer amidst health fears and travel restrictions, but UK tourism suffered the least.
A poll of 1,031 adults in the UK showed that 27% of us went on a British holiday over the summer, compared to 47% last summer.
However the number of travellers to Europe fell by more, from 36% to 9% and the rest of the world from 15% to just 2%.
Two thirds of us (66%) took no holidays at all over the summer, compared to just 29% in 2019.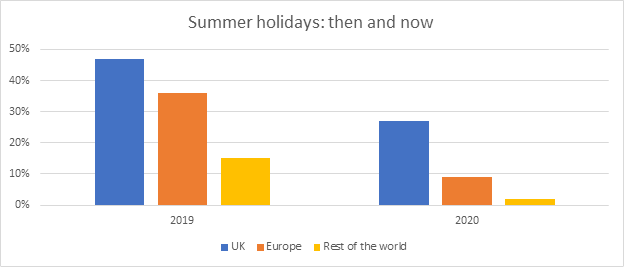 When considering holiday plans for next summer, Brits are more optimistic. A UK holiday is on the cards for 64% of us and Europe is looking likely for 39%.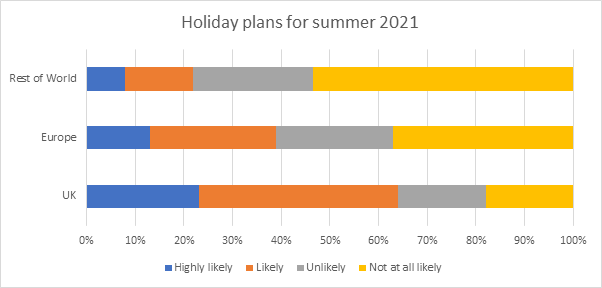 Caravans and campervans have seen a rise in popularity and are now owned by 5% of the population, whilst another 3% are considering buying one in the next 12 months.
Of those who own them, 17% bought one since coronavirus started citing reasons including freedom, isolation and safety.
Consumers are itching to make up for lost holidays when they feel able to do so, but their destinations and insurance preferences may be different.
More than half (53%) want Covid-19 cover to give them the confidence that if they have to change their plans, or travel restrictions change, they won't lose out.
And when it comes to insurance for UK breaks, 29% of those who are planning a holiday say they would consider buying an insurance policy whilst a further 24% believe they are covered by a policy they already have.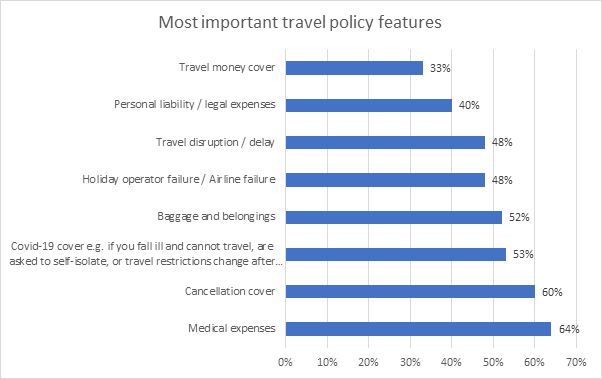 The number of brands providing travel insurance quotes on PCWs fell off a cliff in April. Not all providers are back, and most of those are failing to achieve a Top 10 quote at least 10% of the time.
As we all await further details of vaccine programmes and the relaxation of travel restrictions this is the time for travel insurance brands to make sure their distribution, pricing and products reflect the changing travel patterns and concerns from holiday makers.

Source: Marketview
---
View your competitive position against other brands
Market View is an insurance market benchmarking solution that provides a uniquely comprehensive understanding of market dynamics, competitor behaviour and brand positioning within the general insurance industry.