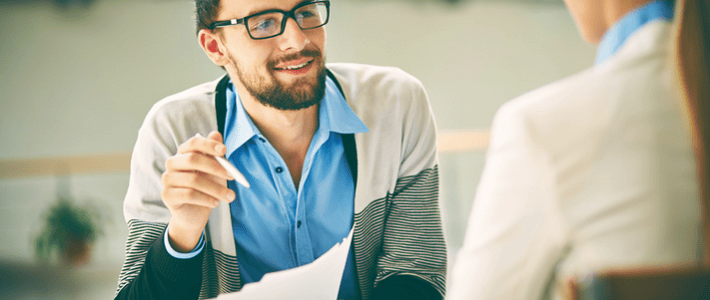 For many large financial services companies the ability to confidently test a new platform, product or service within a live environment continues to be prone with issues and complexities that cannot be assimilated during UAT or staging phases.
---
Testing transactions from and to external accounts can only be achieved in a 'real-live' environment. Often financial organisations will find themselves reliant on staff or a select group of customers to perform 'live' transactions to ensure what was tested in a closed, process controlled environment really can work in the outside world.
Not only is it important to test actual transactions in the live environment, ensuring the right funds are delivered to internal or external accounts, it is also critical that any new product or platform is customer tested. Customers don't follow scripts or defined processes, they test as they would use so to be able to simulate real customer behaviour is vital.
Anne Alderson our Service Delivery Manager, explains:
Some of our clients refer to this type of testing as live proving, essentially it's the stage after user acceptance testing. Consumer testing performed by real users in a real environment. Internal testing is based on test scripts and processes in a protected environment, often isolated from other system code that may impact functionality. Live proving provides 'true' end to end testing using live account information. This allows transactions to pass from account to account whilst monitoring transactions values, fees and exchange rates.
It's not limited to just financial transactions it's also a good tool for testing proposed customer journeys, new applications or platforms.
7 reasons for live testing with customers
Live testing with customers helps you meet the audit and compliance requirements associated with new products or platforms.

It can help mitigate the risks associated with new products including the risk of negative media exposure if things go wrong.

It removes the need to rely on your staff to perform ad-hoc live testing.

It improves the success of your new product or platform launch and therefore minimizes the costs associated with new product failure. Withdrawing a system or product from the live environment to fix can be extremely costly both financially and in terms of consumer trust.

It provides an unbiased, independent review as to how well the system performs and how likely customers are to adopt it.

It informs you of how well the system compares to your market competitors in the eyes of your customers. Do they now consider you the market leader or are you still playing catch-up

?

It considers the end to end customer journey which could involve a range of channels such as phone, online, mobile and retail.

Highlights gaps/improvements for future releases which were not captured during previous test phases.
Our CEO Ian Hughes says "the main benefit of live proving is that your new systems will be tested by real consumers in a controlled environment from end to end. This avoids any issues of staff accounts and highlights any issues with accounts outside of your control".
"We've carried this out for a number of our clients, helping them protect millions of pounds in transaction risks by highlighting faults in their architecture before go-live. We have also helped one client gain revenue by improving the customer journey based on real customer feedback".
Ian concludes, "it really is only in this near-real environment you find some of the deep holes in the fabric of the new system which would prove costly if live proving didn't take place".
---
A refreshingly different approach to financial services consultancy
For over a decade we have helped some of the world's leading companies see the world through the eyes of their customers, and navigate their way through the issues to profits.
Learn more about how we can help you with your challenges:
---