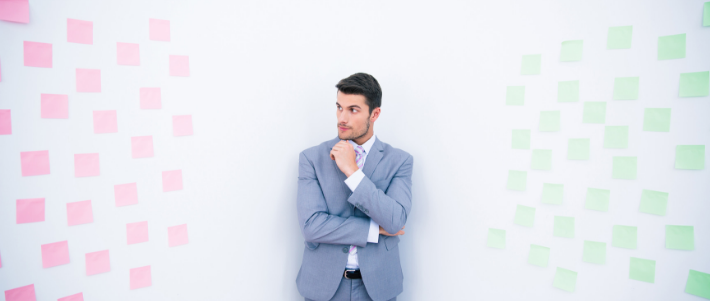 We enter 2019 with a great deal of uncertainty due to Brexit, which will no longer be mentioned for the remainder of this article.

---
It's futile to predict what will happen with rates this year in the year. Motor insurance could become cheaper because of the Civil Liabilities Act. It could become more expensive if it becomes harder and more expensive to import repair parts.

But whether or how UK leaves the European Union, change is afoot in the general insurance market. The timings and manifestations may be buffeted by political events and their effect on the economy, but these tectonic shifts are long in the making.
1. All change

First, there is change at the top at two of the largest insurance brands. Aviva and Direct Line Group are recruiting for new chief executives following the long tenures of Mark Wilson who left Aviva in October and Paul Geddes who departs DLG this summer. We will see a very different landscape in the insurance market when their replacements join, bringing in new priorities and their own executive teams. Changes at board level take time to filter through to changes that customers see, but the direction will be clear from early on. This blog was first published on Insurance Post.

2. At home with IoT

Home insurance has been relatively static for quite a long time. It's tough for challengers because the average buildings and contents policy is a relatively low £137. But there are pockets that appear ripe for disruption and which look set to attract more attention and investment.

If it does nothing else, Aviva's purchase of Neos, announced in November, will create more interest in the IoT space from investors and incumbents alike.

The internet of things more generally is "crossing a chasm". People with Amazon Echo and Google Home devices are no longer early adopters – they are the early majority. As our Viewbank poll revealed in August, 24% of consumers have an Amazon Echo device at home. And that was before Christmas.

As with car telematics, the largest challenge for connected insurance is to get the devices into homes in the first place and to get people comfortable with the concept. The beauty of Alexa, Hive and Google devices is that they allow consumers to do other stuff that they actually want like playing music or checking the weather. Once you have started adding value to a consumer's life then the concept of helping them even more by helping them reduce risk in their home is but a hop, skip and jump. The issue here is framing, IoT devices that do something for me, bring value to my life, they make my life richer. Whereas insurance (just) stops me from being poorer.

3. Fractional Insurance

2018 was the year that fractional, on demand insurance went from being an interesting intellectual exercise to gaining real traction. Consumers downloaded Cuvva's app, which offers insurance by hour, day, week or month, 44,472 times in the last 30 days alone.

Start-ups like this, and Zego which is targeted at people who sometimes use their own vehicles for commercial purposes for deliveries or private hire, are meeting a real demand created by the change in how people use and lend their vehicles. It's a small jump to imagine a firm like Amazon selling small insurance policies for particular products sold online, in keeping with the trend for micro policies.

There are two main constraints to growth for firms in this space – getting enough capacity from underwriters, and distribution to customers because it just doesn't stack up to pay £40 to a price comparison website (PCW) to acquire a customer with a £10 premium.

Bought By Many is a good example of a firm addressing the second problem well. By creating content-driven communities of pet lovers and looking at the long tail of online searches, they have sidestepped PCWs to develop their own niche customer base with content that starts and ends with customers. Not every firm will be so successful, and we predict that some consumer-focused insurtechs will fall by the wayside in 2019 if they fail to pick up sufficient volumes. Venture capital isn't sometimes called Vulture Capital with no reason.

Volume-dependent price comparison websites also face a challenge to remain relevant and reflect these options in their searches. It's not an existential threat, but they will need to find a way to become part of those channels.

4. Look East

I have a very strong sense that an Asian insurer will make an entry into the UK market. A Chinese insurer like Ping An or Zhong An could buy a large firm here and still have plenty of money left over. The question is not whether they could do it, but why? These firms take a 10-15 year view on whether an investment will make a return and are hence more likely to make a move when the currency markets show less volatility or the pound looks like good value. If not in 2019, expect Chinese investment by the end of 2020.

5. Did somebody say super complaint?

The biggest shadow over the industry right now is dual pricing, and the remedies that the FCA could impose on the industry if it doesn't deal with the issue sufficiently itself.

In a worst-case scenario, we could see PPI all over again if the regulators decide that companies are deliberately overcharging loyal customers and impose fines or name and shame the worst offenders.

Language plays an important role here. One firm's "loyal back book" could also be a regulator's "vulnerable customer group". Insurance brands will need to change their thinking and start to compile evidence that they are taking the matter seriously and not taking advantage of customers who are less able to shop around at renewal.

Voluntarily or by coercion, this will be the year that talk turns to action.
---



Consumer Intelligence helps companies make great decisions
We provide our clients with access to a uniquely comprehensive range of data and insights on insurance and general finance customers and markets.