Consumers whose renewal price changed are 30% more likely to shop around than those without a change to the price of their policy.
We've also recorded a substantial drop in consumers saying that they trust their insurance provider - from circa 75% agreeing with this statement mid-2017 down to circa 68% in first quarter of 2018.

It's hard to judge what increased customers' uncertainty towards their providers. It was probably a mixture of brands making changes to renewal notice letters and insurance providers dropping their premiums for the first time in years. Somewhat counter-intuitively, consumers whose premiums go down at renewal are more likely to shop around than those whose premiums remain unchanged.
Consumers whose renewal price changed are 30% more likely to shop around than those without a change to the price of their policy.


More so, lowered renewal premiums result in nearly as high propensity to shop around as among consumers whose premiums increase at renewal. While shopping rates among consumers with renewal premiums changing are above 80%, 2 in 3 consumers with premiums unchanged still search the market for alternative quotes. This percentage is relatively high considering that their insurance providers kept their price from the previous year. And price promise is a marketing strategy many insurance providers now use to attract new customers and keep them. 2 in 3 consumers expect a competitive price from their insurer at renewal. Also 2 in 3 consumers were able to save up to £100 by switching providers over the last two years. When savings made by shopping around reach such amounts, including a better price being offered by own insurer on a PCW than at renewal, it's no surprise consumers begin to doubt insurer's intentions. Therefore, it's no surprise dual pricing is one of FCA's top objectives to tackle in the insurance industry.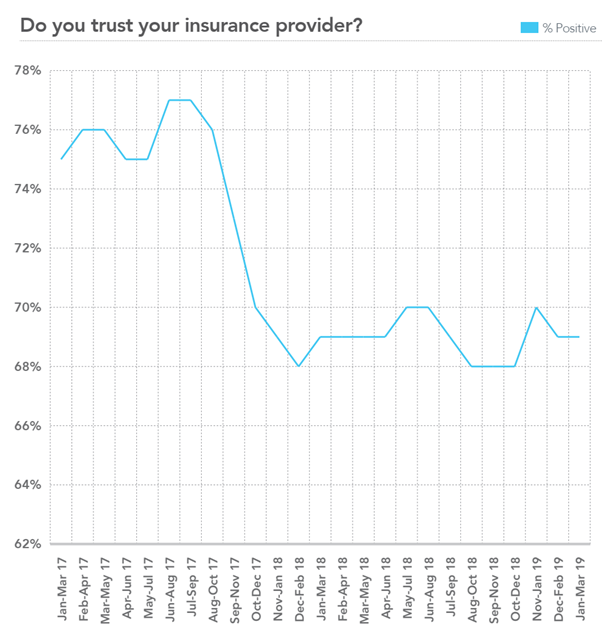 Data analytics that helps businesses execute great customer strategies
At the heart of every business are customers. At Consumer Intelligence, we gather unique data and intelligence about consumers and companies to understand the market. Whether in the UK or in our other markets around the world, our unique collection of company data helps all the players understand the competitive landscape. We blend this with our consumer research, so we know what people are selling and we know what people are buying. Put those two things together and the magic begins. Governments and regulators, including the FCA, publish and rely upon our data to help manage the market and the economy.

We can help you grow your bottom line by:
making better use of data to inform your pricing strategy;
understanding your customers shopping behaviour and their likelihood to renew;
recognising the power of your brand and how this impacts customer acquisition;
devising an optimal aggregator strategy that doesn't leave you exposed to unprofitable business.
Our Insurance Behaviour Tracker (IBT)
Insurance Behaviour Tracker (IBT) is a continuous survey of insurance purchasers monitoring their behaviour, attitudes and intentions before, during and after the renewal process.

It provides insight and understanding of consumer behaviour throughout the renewal process which enables brands to build robust marketing and business plans and track performance by:

• benchmarking against competitors
• reviewing customer acquisition and retention activity
• monitoring channel strategies
• tracking impact of marketing activity
Consumer behaviour in the motor insurance market: changes on the horizon
Since our last review of shopping trends in the motor insurance market two years ago, a lot has changed.

Ogden, Claims Management Portals, Brexit, CMA investigations, super complaints and the near-end of PPI have all weighed on the minds of the industry. However, our job at Consumer Intelligence is to build confidence in the financial world and we uniquely do this through the lens of a Customer. So while all these changes have been huge for the industry, we've also been focused on what has really been happening in the world of the consumer.

Clearly some of the issues already mentioned have also weighed on consumers. Brexit and political uncertainty being the easiest ones to call out. But there are other factors at play; the increasing dominance of mobile as the primary way to access the internet (and thereby insurers), the growth of Uber (there are nearly 100% more Uber drivers today than there was back then), the collapse of consumer confidence in diesel (causing a near 46% drop in sales of new diesel cars) and finally, dramatic growth of the sharing economy.

These are all part of broader themes we see in the market:
• Consumers affordability is being squeezed
• Consumers are used to being in control
• Mobility is changing
• Everything is personalised
With so much change having already taken place, and with more changes on the horizon, this is a good time to take stock of exactly where the market is.

This research project started a decade ago. Consumer Intelligence wanted to be able to understand the way that consumers shopped for, and purchased, insurance. We wanted to know what made them tick. It is difficult to imagine a period that has seen as much change as this decade, so tracking this change has been a real labour of love.

In this report we pull out a number of trends, that are deep and fundamental. They pose a lot of questions to the industry, and challenge thinking about how the consumer of tomorrow will continue to develop.
---
Download our Motor Index
The independent authoritative source of price movements in the car insurance market, using real customer quotes from PCWs and key direct brands.