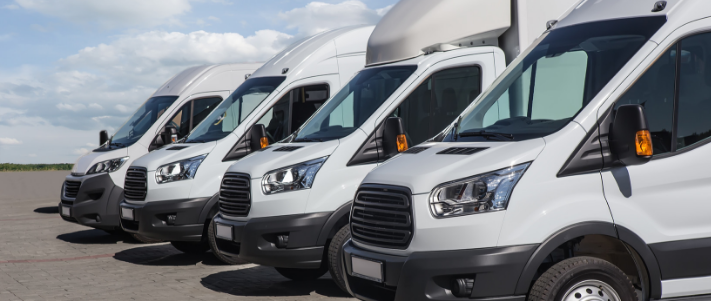 • Average van premiums down 0.4% in a year
• A more significant drop of 1% has been seen in the last three months, despite the Ogden rate change
• Young van drivers aged 17-24 (-9.3%) have seen the biggest falls to their premiums in the last 12 months.


Van drivers across the country are benefiting from a continued reduction to their insurance premiums, contradicting the industry's prediction of premium increases in the wake of the Ogden rate change, new analysis from data analytics company Consumer Intelligence shows.


Its Van Insurance Index shows average premiums have fallen to £1,781 in the three months to September.


Since Consumer Intelligence started tracking insurance premiums five years ago, van insurance premiums have increased across the market by 34.4%, primarily driven by increased claims costs. The value of claims are increasing as more technologically advanced vehicles require higher repair costs, exacerbated amid Brexit uncertainty by the need to import parts for vehicles manufactured overseas.


Under 25s experienced a premium drop of 9.3% in the past year, yet average prices remain the highest at £4,673. Meanwhile, in the same 12-month period, a 2.4% price rise for the over-50s saw their average premiums increase to £581 annually. This compares to £843 for van drivers aged 25-49, who noticed their premiums nudge up by just 1% in the last 12 months.


Drivers operating their vans as a car substitute are benefiting from falling insurance premiums. A typical 'social, domestic and pleasure' policy today costs £1,691 – down 3.1% in the last 12 months.


Meanwhile, drivers using their vans for business have seen premiums rise 0.3% over the same period. An average 'carriage of own goods cover' now stands at £1,805.


John Blevins, Consumer Intelligence's pricing expert, said: "Whilst claims costs continue to be one of the main drivers for premium changes in this market over the long-term, we are seeing premiums trending down over the last 12 months.


"It appears that the Ogden rate reset hasn't had quite the impact some in the industry predicted. The price reductions over the last quarter have actually confounded many forecasts."
---
Insight that will enable you to optimise your pricing strategy
Download our Van Insurance Price Index to gain insight into market movements, benchmark the major van insurance brands and help you understand the data behind the results.
---
Notes to Editors
1The cheapest premiums were calculated by comparing the prices offered for 600 people by all the major Price Comparison Sites and key direct insurers. The top 5 prices for each person were compared to the previous month's top 5, then these variations averaged to produce the index.
For further information, please contact:
Consumer Intelligence
Catherine Carey
PR & Communications Manager
07823 790453
About Consumer Intelligence
Consumer Intelligence (CI) is data analytics company that helps businesses execute great customer strategies. For 15 years the company has been benchmarking the insurance market and retail banks in the UK and beyond. The unique combination of benchmark data, consumer research and extensive experience has helped some of the world's major brands focus on delivering better services to customers and improving their own business performance as a result. For more information, visit the website www.consumerintelligence.com
---
Comment . . .