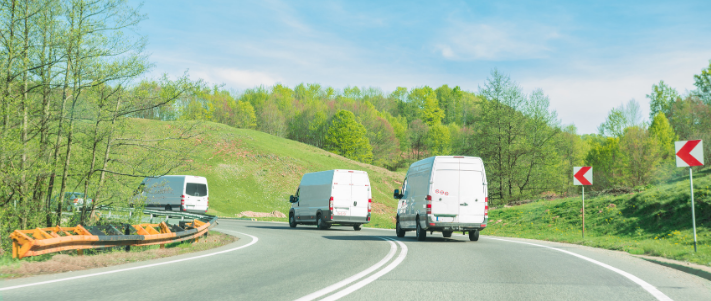 Average van premiums down 0.2% in a year
But a sharp increase of 1% has been seen in the last three months
---
Van drivers should prepare for a rise in insurance premiums following an increase of 1%, despite prices dropping 0.2% in the past year, new analysis1 from data analytics expert Consumer Intelligence shows.

The Consumer Intelligence Van Insurance Index shows average premiums have climbed o £1,109 in the three months to March, with increasing claims costs driving the ongoing upward trend.

Claims costs have driven an average premium increase of 35.1% since April 2014. The value of claims is increasing as more technologically advanced vehicles require higher repair costs, exacerbated amid Brexit uncertainty by the need to import parts for vehicles manufactured overseas.

However, a continuation of the upward trend is not certain, with the forthcoming outcome of the Ogden rate review having the potential to drive more pronounced shifts in van insurance pricing later this year.

Under 25s experienced a premium drop of 9.6% in the past year, yet average prices remain the highest at £3,286. Whilst the over 50s saw a smaller reduction of 1.4%, they still enjoy the lowest premiums, which sit at an average of £628.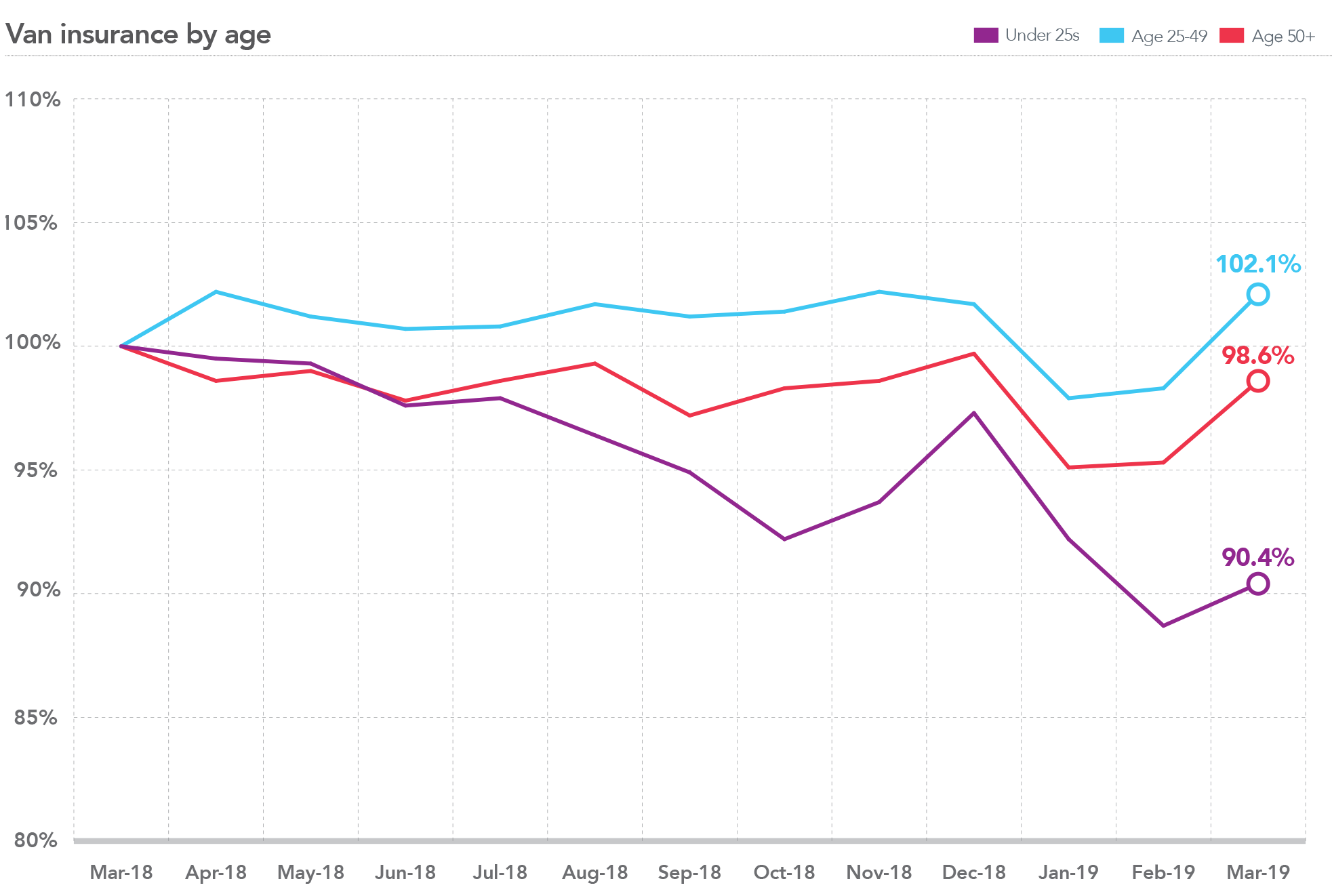 However, premiums edge up for 25 – 49-year olds, who suffered an increase over the last 12 months of 2.1%, with average premiums now at £866.

Premiums for drivers using their vans for Social, Domestic and Pleasure purposes have dropped 4.2% in the past year to £1,209. Despite premiums increasing by 0.7% for those using for business purposes, their overall premiums remain lower at £1085.

John Blevins, Consumer Intelligence's pricing expert, said: "Claims costs continue to be one of the main drivers for premium changes in this market, but with the 2019 review of the Ogden rate now under way, pricing changes may well be on the heels of any ruling conclusions, impacting all demographics."
---
Insight that will enable you to optimise your pricing strategy
Download our Van Insurance Price Index to gain insight into market movements, benchmark the major van insurance brands and help you understand the data behind the results.
---

Ends
Notes to Editors
1The cheapest premiums were calculated by comparing the prices offered for 600 people by all the major Price Comparison Sites and key direct insurers. The top 5 prices for each person were compared to the previous month's top 5, then these variations averaged to produce the index.
For further information, please contact:
Consumer Intelligence
Catherine Carey
PR & Communications Manager
07823 790453

About Consumer Intelligence
Consumer Intelligence conducts consumer surveys and benchmarks price and service performance providing unique insights into competitor pricing and customer experiences, their attitudes, opinions and behaviours. For more information, visit the web site www.consumerintelligence.com


---
Post a comment...