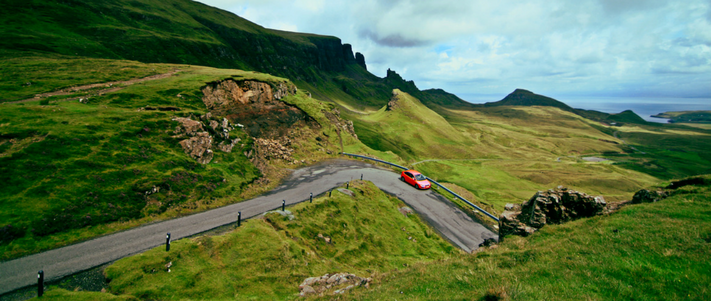 Average premium increases 14.6% in a year to £755 but rate of increase is slowing
Over-50s see the highest price rises as claims rise
---
Car insurance bills are rising five times faster than inflation, taking average annual bills to £755, new research¹ from insurance research experts Consumer Intelligence shows.
Its data shows average premiums rose by 14.6% in the past year — five times inflation at 2.9% — but there is some relief with the pace of increases slowing in the past three months.
Government proposals to increase the discount or Ogden rate which sets pay-outs for major personal injury claims has helped stabilise prices but tax rises, the weakness of the pound and rising claim costs mean premiums are still climbing.
Older drivers are feeling the impact most. Average premiums for over-50s rose by 16.5% in the year to September, but their bills are the lowest at £434. Premiums for under-25s rose by 11% as increased use of telematics, or black box technology, kept prices down but they still pay nearly four times more than older drivers at £1,719.
Drivers in London and the North West of England face the highest annual bills at more than £1,000 a year — nearly double the £518 average in Scotland.
Average motor insurance premiums have increased by 32.2% since October 2013, Consumer Intelligence, whose data is used by the Government's Office for National Statistics to calculate official inflation statistics, estimates.
John Blevins, Consumer Intelligence pricing expert said:
"Prices are stabilising but the future is unclear with the new Ogden rate, whiplash reforms and the possibility of another Insurance Premium Tax rise in the Budget.
"Car insurance claim costs have increased in the past three months, partly because we are driving more technologically advanced cars which cost more to repair, but also because the weakness of the pound means the cost of parts is rising.
"Older drivers are being hit with higher premiums because they are driving for longer and consequently becoming involved in more accidents."
Younger drivers are benefiting from telematics bring average costs down — 65% of the most competitive prices for under-25s come from telematics policies, and one in five of all best buy quotes. Prices for younger drivers are still slightly lower than in 2013.
Telematics, which rewards good driving behaviour, even helps older drivers with 11% of the best deals for those aged 25-49 available from telematics, and 7% for those over 50.
The table below shows the average premiums and increases over the past year across the country. Drivers in Scotland and Wales pay the lowest prices while motorists in the West Midlands and the South East are seeing the lowest price rises.
| | | |
| --- | --- | --- |
| REGION | AVERAGE PREMIUM (FIVE CHEAPEST) | PRICE RISE IN YEAR TO AUGUST |
| London | £1,048 | 15.7% |
| North West | £1,006 | 14.5% |
| West Midlands | £882 | 10.6% |
| East Midlands | £716 | 14.5% |
| North East | £701 | 17.1% |
| Eastern | £693 | 13.9% |
| Yorkshire & The Humber | £690 | 15.7% |
| South East | £647 | 13.0% |
| South West | £623 | 16.1% |
| Wales | £573 | 16.5% |
| Scotland | £518 | 16.2% |
| GREAT BRITAIN | £755 | 14.6% |
---
Insight that will enable you to optimise your pricing strategy
Download our Car Insurance Price Index to gain insight into market movements, benchmark the major car insurance brands and help you understand the data behind the results.
---

Ends
Notes to Editors
¹The cheapest premiums were calculated by comparing the prices offered for 3,600 people by all the major Price Comparison Sites and key direct insurers. The top 5 prices for each person were compared to the previous month's top 5, then these variations averaged to produce the index.
For further information, please contact:
Consumer Intelligence
Tom Flack
07731191543

Kevan Reilly / Jonathan Flint
Citigate Dewe Rogerson
020 7638 9571


About Consumer Intelligence

Consumer Intelligence conducts consumer surveys and benchmarks price and service performance providing unique insights into competitor pricing and customer experiences, their attitudes, opinions and behaviours. For more information, visit the web site www.consumerintelligence.com
---