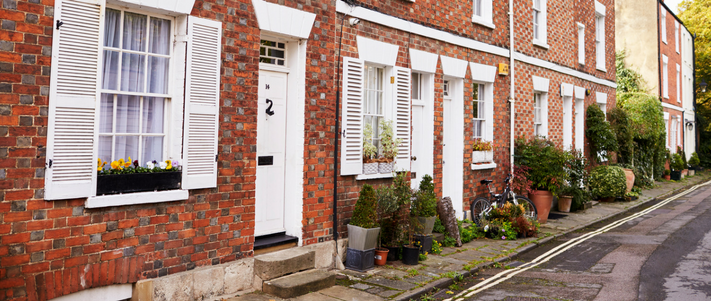 Average home insurance premium increases by 8% in a year
Prices drop slightly in January but premiums expected to keep rising year-on-year
Smart Home devices could help cut claims costs
---
The rising cost of water damage claims is increasing home insurance bills, new analysis1 from insurance market research experts Consumer Intelligence shows.

Average home insurance costs rose 8% in the year to January to £132 with demand for en suite bathrooms, wet rooms and downstairs toilets partly to blame for increasing escape of water claims.

The weakness of the pound is pushing up the cost of materials and claim costs with premiums expected to keep growing despite a drop in January.
Insurers are working to keep costs down with increased use of connected devices alerting homeowners to problems before they become a claim, but Consumer Intelligence believes prices will continue to rise year-on-year.

Consumer Intelligence — whose data is used by the Government's Office for National Statistics to calculate official inflation statistics — says average premiums in London are the highest at £166 and 40.5% more expensive than the £119 in the North East of England. The lowest annual price rises are in Scotland at 4.5%.

Homeowners aged under 50 are experiencing higher price rises at 8.5% and pay an average premium of £135 compared with over-50s who are seeing premiums rise at 7.3% a year to an average of £127.

Average premiums for properties built before 1910 are increasing by up to 10.9% a year due to the increased risk of claims from plumbing, electric and roofing issues.

Despite the inflation, home insurance costs are still slightly lower than they were four years ago when Consumer Intelligence first started monitoring premiums.

John Blevins, Consumer Intelligence pricing expert said: "Home insurance premiums rose steadily throughout last year, peaking in December before dropping by 0.2% last month.

"It is likely that prices will continue to climb steadily as claim costs continue to rise with escape of water problems and the weakness of the pound being the major factors.

"However, it is interesting to see increased use of insurtech in the home claims market. Connected devices have the potential to help keep premiums down but won't have much impact until insurtech becomes more mainstream."

The table below shows average premiums and price rises around Great Britain
| | | |
| --- | --- | --- |
| REGION | CHANGE IN YEAR TO JANUARY | AVERAGE PREMIUM (FIVE CHEAPEST) |
| London | 11.20% | £166 |
| Wales | 9.90% | £125 |
| South East | 9.50% | £128 |
| Eastern | 8.10% | £131 |
| East Midlands | 7.70% | £121 |
| West Midlands | 7.70% | £121 |
| North East | 7.30% | £119 |
| North West | 7.30% | £135 |
| Yorkshire & Humber | 7.00% | £136 |
| South West | 6.80% | £121 |
| Scotland | 4.50% | £133 |
| GREAT BRITAIN | 8% | £132 |
Premiums across the UK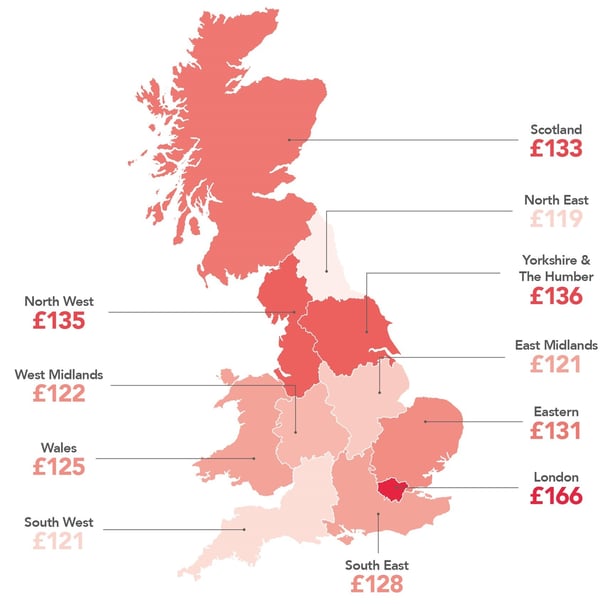 ---
Insight that will enable you to optimise your pricing strategy
Download our Home Insurance Price Index to gain insight into market movements, benchmark the major home insurance brands and help you understand the data behind the results.
---

Ends
Notes to Editors
¹The cheapest premiums were calculated by comparing the prices offered for 2,100 people by all the major Price Comparison Sites and key direct insurers. The top 5 prices for each person were compared to the previous month's top 5, then these variations averaged to produce the index.
For further information, please contact:
Consumer Intelligence
Tom Flack
07731191543

Kevan Reilly / Jonathan Flint
Citigate Dewe Rogerson
020 7638 9571


About Consumer Intelligence

Consumer Intelligence conducts consumer surveys and benchmarks price and service performance providing unique insights into competitor pricing and customer experiences, their attitudes, opinions and behaviours. For more information, visit the web site www.consumerintelligence.com
---