Engaged customers feel a connection to a brand that goes beyond a transactional relationship.
The market is increasingly looking for credible metrics on how insurers perform at customer engagement. And we have the data to reveal who the top 10 most engaged motor insurance brands are in the UK.
We have developed a brand new, unique Customer Engagement Index (CEI) that demonstrates how brands are performing at customer engagement.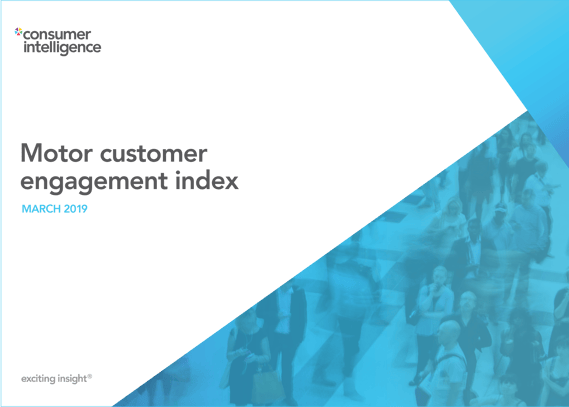 About Consumer Intelligence
For 15 years, we have been tracking the insurance market to provide valuable data, insight and consultancy that feeds into every part of the business.
Using 50,000 customer data points, we have built a model that proves the link between customer engagement and retention, which drives profitability.