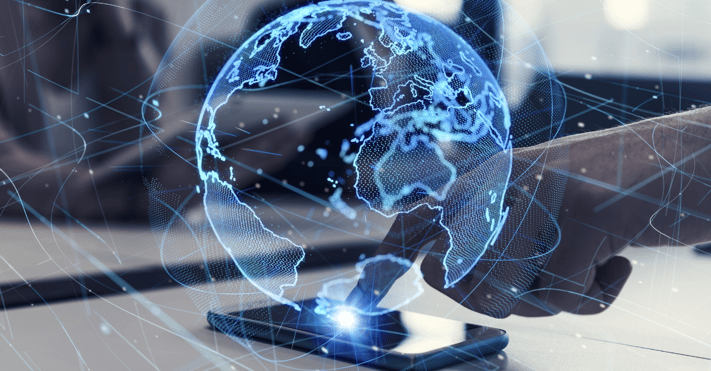 The internet is the nervous system of contemporary globalisation. It has become an unavoidable part of everyday life. Whilst the internet has only been around for three short decades, it's hard to imagine a world without it, having become embedded in so many activities and services we rely on.
But have you ever wondered what would happen if the internet went down? Is it possible that we've become too reliant on the internet to continue functioning without it?
Experts on the subject say that a worldwide internet shut down could trigger a global economic collapse. Digital interactions, jobs requiring internet connectivity, and banking and payment networks would cease. Long-distance supply chains and food distribution would grind to a halt. Transportation infrastructure would disappear, and power grids would fail. Enormous stores of knowledge would be lost. Bewilderment and chaos would reign.
You may be wondering why I'm pondering such a preposterous and far-fetched scenario. You may even be aware that it's impossible to shut the internet off all at once, just as it would be impossible to stop the flow of water in all the world's rivers simultaneously. However, that doesn't mean the internet can't go down in part.
Just over a week ago, a large number of the world's most popular websites experienced an outage. These included the UK Government's website, Reddit, Amazon, The BBC, Guardian, Financial Times, Independent, Evening Standard CNN and The New York Times. Behind the outage was a company called Fastly - a content delivery network (CDN) which helps websites speed up loading times and present their content to users.
It got me thinking about how reliant we've become on the internet when it comes to services we need to access
regularly, so much so, we ran a Viewsbank survey to find out exactly how reliant we are.
We surveyed 982 members of the British public to find out which services they are most reliant on the internet for and how inconvenienced they would be if those sites went down. This is what they said…
84% of respondents said that they turn to the internet more often than not for their banking needs, A lesser 62% use the internet to manage their utilities via the internet and 48% said the use it to access services from their insurance provider. The over 55s are most likely to rely on the internet for these three types of services, whilst the youngest cohort are most likely to use internet-based communication systems for work and rely on cloud-based storage.

How many of the following services do you rely largely on the internet to access?
| | | | | |
| --- | --- | --- | --- | --- |
| | Overall | 18-34 | 35-54 | 55+ |
| Banking | 84% | 77% | 83% | 88% |
| Utilities | 62% | 48% | 59% | 69% |
| Insurance | 48% | 35% | 45% | 55% |
| Cloud-based storage (iCloud, Dropbox, etc) | 34% | 42% | 35% | 29% |
| Communication platforms for work (e.g. Teams) | 31% | 44% | 40% | 16% |
| Claiming benefits (gov.uk) | 13% | 19% | 13% | 11% |
| None of the above | 9% | 12% | 10% | 8% |
| Accessing state pension | 8% | 6% | 4% | 13% |
In terms of the inconvenience caused by these services becoming unavailable, it was the disappearance of communication platforms that would prove the most disruptive, scoring a 7.5 out of ten, with ten being equivalent to a 'huge inconvenience'. Banking came in with a lesser score of 6.9, and utilities and insurance scored 5.5 and 5.1 respectively.
For those operating in the insurance world, particularly those on a journey of digital transformation, it will be comforting to know that around half of their customers are already digitally minded, relying on the cloud for their insurance servicing needs. Additionally, insurance customers may be more forgiving if online insurance services went down over the short-term. Though it may be worth thinking about what plan B looks like if an outage were to occur on your shiny new apps or portals.
So, in conclusion, we can be safe in the knowledge that there is no internet kill switch (and I can stop staring at my bedroom ceiling pondering this post-apocalyptic scenario). But, as last week's events revealed, no one is untouchable when it comes to internet outages, hacks, or even government sanctioned blackouts.
---
Understand the needs and motivations of your customers or target audience
Viewsbank is our in-house consumer research panel. It's a large, responsive and community driven panel that conducts both quantitative and qualitative research.
Our Viewsbank panel helps our customers with a wide variety of projects ranging from detailed mystery shopping to demographically targeted research surveys. The research helps our clients make informed decisions based on true understanding of the consumer's voice.