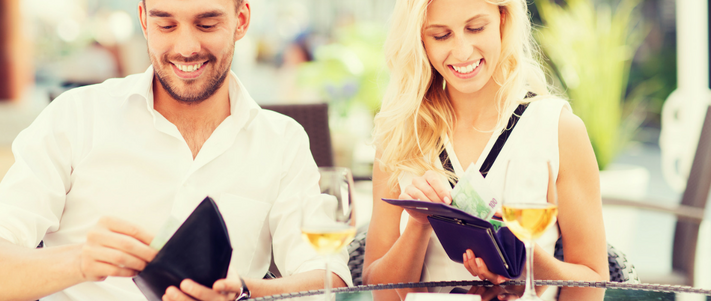 Is cash still king when you're travelling abroad? Consumer Intelligence research shows that a surprising number of us still rely on notes and coins when we're on holiday, despite the proliferation of other methods of payment such as prepaid cards, specialist credit cards and multi-currency accounts.

---
Consumer Intelligence's bi-annual travel survey showed that a third of travellers carry more than £500 in cash when they go on holiday. Over a quarter (26%) carry between £500 and £1000, and 9% carry between £1000 and £2500.
New information from our clients indicates why many travellers are keen on cold hard cash. Unlike those travelling to business destinations, those travelling for leisure purposes are still finding that cards don't work, or aren't accepted in countries that are popular for leisure trips.

Only 65% of people who travelled in the last year found that cards (either prepaid or credit or debit cards) were always accepted at shops and restaurants at their destination. Just over a third (34%) said that cards were 'sometimes' accepted, while 1% found that they were 'seldom' accepted.

Travellers to traditional leisure destinations such as Spain, Greece and Turkey were more likely to report that cards had not been accepted, than those travelling to business destinations such as Holland and Germany. 7% of those who had card payment denied said this had occurred in Spain, 5% in Greece and 3% in Turkey. Perhaps more surprisingly, the US was also named as a place where UK cards might not be accepted, suggesting that better information is needed for those travelling to the USA about how to carry their travel money so that it can be used easily.

Perhaps surprisingly, the results show that customers aren't finding that the status quo with regards to card acceptance is changing very fast. While 36%t felt that the number of outlets accepting cards had increased over the last five years, the same percentage of respondents felt that it was staying the same, while 3% actually felt that card acceptance had decreased over the last five years.

How does lack of card acceptance change consumer behaviour? Our survey showed that fear of cards being declined is one reason customers carry so much cash. Over 80% of respondents said they always carried cash in the appropriate currency in case their card was turned down, while a third said that they researched the payment climate at their destination before they travelled there, so as to take the most appropriate travel payment method.
Other strategies included 'carrying a variety of cards and hoping for the best', which over a quarter of people said they did, while a further quarter carry dollars or another internationally accepted currency.

Andy Buller, travel money expert at Consumer Intelligence, said:

Although we in the UK are quick to adopt new technology it's not necessarily the same across the globe. Markets that relay heavily on tourism, particularly seasonal tourism may not have the appetite, infrastructure or business need to implement card payments systems and services. It's simply cheaper and more effective to accept cash.

Our study shows that customers in many popular holiday destinations still need cash and are more than willing to carry large amounts of it.

"Despite the huge explosion in payment technology, there's little evidence that leisure customers can rely on seeing large changes across the globe, suggesting that the era of taking travel money on holiday is here to stay, at least in some countries.

"Travel money providers that don't help their customers to research the payment climate at their destination, providing advice about card acceptance and how much cash to carry are missing a trick. It's just one more way to increase customer loyalty and use your expertise to keep people coming back."

---
Travel money: how Britain buys travel money

Consumer Intelligence's biannual travel money survey reveals a detailed picture of the UK travel money market. Our last survey involved 1,096 online interviews in October 2017. Here are some highlights.


---
Post a comment . . .