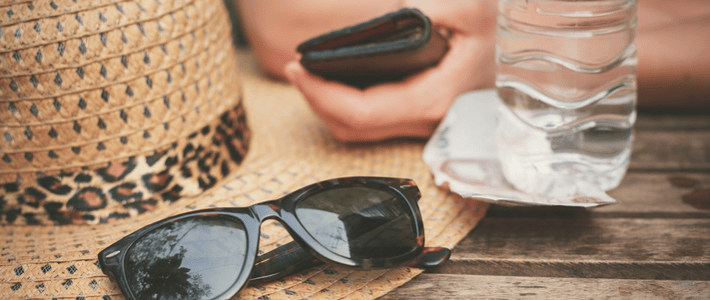 With a General Election looming, those going abroad this summer will be faced with the prospect of significant currency volatility before they reach their destinations.
---
But despite the collapse of the pound against most major currencies after Brexit, most holidaymakers and business travellers are still failing to shop around for the best rates on their travel money.
The Consumer Intelligence Travel Money Survey shows that only 43 per cent of people are shopping around at all when they buy foreign currency, and that they most value ease of access to branches, rather than being rate sensitive.
While that's good news for brands such as The Post Office, Tesco Bank and Barclays, which top the table as the outlets most recently used for foreign currency transactions, it may not be such good news for the customers themselves.
The rates that customers can get on buying euros and dollars, which remain the most popular currencies for UK travellers, vary significantly depending on the company they purchase from, whether the currency is bought in person or online, whether it has been reserved in advance, and whether the customer has waited until they get to the airport to buy it.
For example, according to MoneySavingExpert's travel money calculator, customers would get just EU100.53 for £100 if they waited to buy their travel money at the airport this week, compared to EU111.5 if they had the money delivered by BestForeignExchange.com or £117.25 if they reserved in advance and then picked up the money at Best Foreign Exchange Canary Wharf, London. [1]
Business travellers are more likely to buy their money online or through an app, while those who travel for pleasure prefer to visit a store.
Even those customers who did their research online were likely to buy cash in branch afterwards, with over 40 per cent of online researchers doing so.
Whether travelling for business or pleasure, those buying foreign currency are likely to purchase all that they need currency before they travel, rather than planning to buy more or use an ATM while abroad. Fifty three per cent of those surveyed took all of the money they needed with them, 15 per cent used a credit card abroad and 13 per cent used an ATM. Fewer than three per cent of people visited a bureau de change abroad, while only one per cent used the money exchange service in their hotel.
How customers spend money abroad
The Consumer Intelligence Travel Money Survey suggests that many UK travellers still fall foul of Dynamic Currency Conversion, a hidden cost added on to many ATM transactions. Over half (52 per cent) of all respondents using an ATM stated that they had accepted the rate offered by the ATM itself. Customers who take out money from a foreign ATM and accept the ATM's conversion rate into pounds can pay far more than if they let their home bank do the conversion for them later on.
The research also showed that few people who buy foreign currency have any intention of converting it back again, simply keeping any that is left over for the next holiday.
While over half of UK travellers are still unwilling to shop around for their travel money, they cited better customer service and better rates as the top two reasons for changing their minds and picking another provider.
Andy Buller our key Account Director Banking explains "Our research continues to highlight that holiday makers don't fixate on rates as the media would have you believe.
To win more customers travel money providers need to make the purchasing of travel money, simple, cost effective and most of all convenient.
They need to develop a USP which delivers convenience and trust, that helps them deliver loyalty something this market so desperately needs".
---
Travel money: how Britain buys travel money

Consumer Intelligence's biannual travel money survey reveals a detailed picture of the UK travel money market. Our last survey involved 1,096 online interviews in October 2017. Here are some highlights.


---
sources:
[1] http://travelmoney.moneysavingexpert.com
[2] https://www.consumerintelligence.com/articles/how-using-a-cash-point-could-cost-you-in-europe
Post a comment . . .