---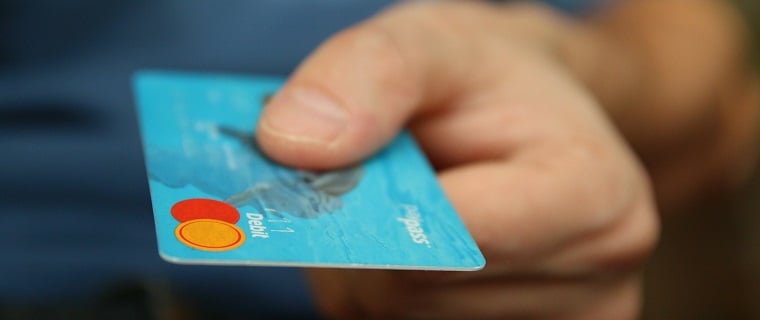 Banks and money transfer companies are failing to give customers the necessary information to compare the cost and speed of international money transfers, exclusive research has shown.
---
Studies from Consumer Intelligence show that most providers of international money transfers are lacking transparency about the pricing structure, fees and even the speed of sending money abroad, leaving customers struggling to work out the best strategy for sending money overseas.
What customers want
Surveys by Consumer Intelligence1 showed that customers want better rates and transparency from their international payment providers. 45 per cent currently use their bank to make overseas transfers, but only 14 per cent said that they would not consider switching.

Over 40 per cent said they would switch to a provider with more transparent fees and charges, while 65 per cent said they would swap for better rates.

"In an increasingly globalised world, sending money overseas is a common occurrence for many people," says banking expert Rajeev Aggarwal, from Consumer Intelligence.

"Just as the insurance industry is being investigated over price transparency, we would expect the regulator to have a view on the lack of transparency in this area, which should be addressed in the interests of treating customers fairly. "

Chart 1: Who do you use to send international payments?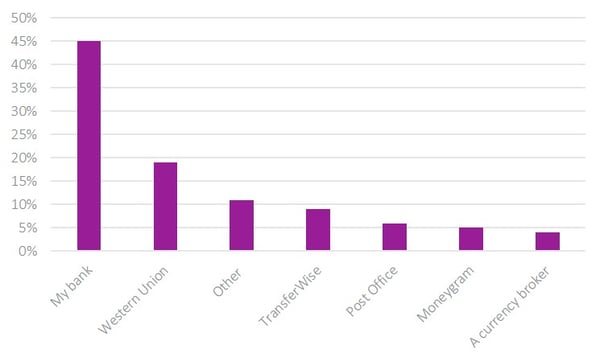 Chart 2: What would make you switch provider?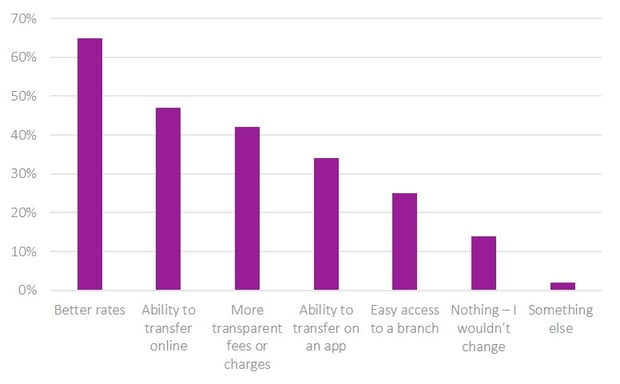 How providers stack up
Consumer Intelligence looked at the international transfer market and how it informs customers before they make a purchase.

It found that Fintech transfer providers give more information to customers while they are shopping around. This makes it easier for people to research the different providers that are available.

Fintech providers were also more likely to explain exactly when funds would be received, again making comparison easier. For example, international payment specialist Transferwise makes it easiest to compare prices before logging in to carry out a transaction. Very few other players provided any material detail on the cost and speed of sending money.

"The language used is vague and non-definitive in some cases," says Rajeev. "It's difficult for people to get a full quote for the cost of a transfer before they log in, so it's hard to research prices/costs."

Consumer Intelligence then looked at the information given by banks and transfer companies during the transaction stages. Again, this revealed huge variances.
A market ripe for change
With customers demanding transparency, providers who are able to clearly inform and communicate with customers, and demonstrate their value will be in a position to gain custom in this changing market, Rajeev says.

"Our studies and research show their a huge opportunity here for providers to better connect with their customers and build stronger relationships and trust"

---
[FREE REPORT] The Travel Money Market Today: When Digital Becomes Necessity
Consumer Intelligence's bi-annual travel money survey which gives you a snapshot of the market today, and while change in the travel money industry might seem slow, customers are gaining confidence in new methods and brands.
This edition contains data on how British holidaymakers spend while travelling. It reveals differences between generations and destinations, and a growing reliance on technology from British travellers spending abroad.