---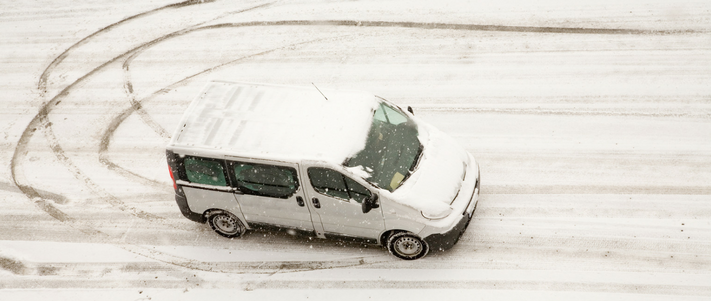 Drivers suffer as average premiums climb 31.7% to £1,214
Rising claim costs and fraud add to the pressure from compensation rules and tax increases
Older drivers hit hardest by increases
Van drivers are facing annual insurance price increases of nearly a third as rising claims and fraud costs add to the pressure from compensation rules and tax, new analysis1 from insurance market experts Consumer Intelligence shows.
Average premiums are now at a three-year high of £1,214 after prices rose 31.7% in the year to September, its quarterly Van Insurance Index found.
Government and regulators are helping drive premium increases — Insurance Premium Tax rises and the cut in the Ogden rate, which governs pay-outs for major personal injury claims, to minus 0.75% from 2.5% being amongst the biggest market drivers.
Rising claims, fraud costs, the weak pound increasing the cost of repairs and more technologically advanced vans are also contributing as prices hit their highest level since April 2014.
There is some relief, with drivers opting for Carriage of Own Goods cover — suitable for those relying on their vans for work — seeing premiums level out to an average £1,186, while younger drivers saw prices fall in the past three months.
Plans to reverse the Ogden rate change are helping to slow price rises with some insurers reducing premium — but Consumer Intelligence warns there is still uncertainty in the market, and prices are rising by around 2% month-on-month overall.
John Blevins, Consumer Intelligence pricing expert said: "We are still not seeing a return to the steadier 1% month-on-month price rises before the Ogden rate adjustment in March.
"With the value of the pound remaining low, the cost to repair vehicles is rising, particularly where parts have to be brought in from overseas. The cost of claims is also increasing as vans now have more advanced technology onboard.
"Judging from the increase in Carriage of Own Goods premiums, there are some indications of rising claim costs for customers using vans for their business — and to some extent a rise in the number of fraudulent cases."

Older drivers hit hardest
Over-50s drivers are suffering the biggest increases of 37.4% while premiums for under-25s rose by 30.8% in the past 12 months, and even dropped by 2.6% in the past three. However over-50s pay an average £565 compared with £3,546 for under-25s.
Van drivers using their vehicles as car substitutes suffer the biggest rises and opting for "social, domestic and pleasure" cover pay an average £1,327 after price rises of 30.9% in the year, compared with 31.6% for Carriage of Own Goods.
Average premiums for vans are more expensive than for cars because vans are generally more technologically advanced, and claims payouts are higher as insurance may have to cover lost business because of owners not being able to work.
The price difference between "social, domestic and pleasure" and "carriage of own goods" is driven by insurers rating customers using vans for work as a better risk, as they are more likely to be careful with their vehicle.
Carriage of own goods cover can also include social, domestic and personal use. Drivers opting for social domestic and pleasure use generally have past-times or hobbies that suit having a van as either their sole vehicle or as a second vehicle.


---
Insight that will enable you to optimise your pricing strategy
Download our Van Insurance Price Index to gain insight into market movements, benchmark the major van insurance brands and help you understand the data behind the results.
---

Ends
Notes to Editors
1The cheapest premiums were calculated by comparing the prices offered for 600 people by all the major Price Comparison Sites and key direct insurers. The top 5 prices for each person were compared to the previous month's top 5, then these variations averaged to produce the index.
For further information, please contact:
Consumer Intelligence
Tom Flack
07731 191543

Kevan Reilly/Jonathan Flint
Citigate Dewe Rogerson
020 7282/1096/2861
About Consumer Intelligence
Consumer Intelligence (CI) is a market research agency specialising in the General Insurance and Banking Sectors. We have spent the last 12 years perfecting the art of collecting data so that organisations can benchmark themselves. Since 2003, we have been collecting and analysing millions of prices across the telephone, direct insurer websites and aggregator channels. For more information, visit the web site www.consumerintelligence.com