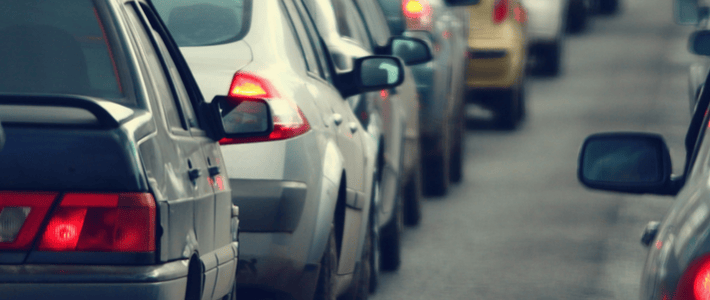 One in three car owners have cut back to save money
More than two out of five are concerned about the rising cost of motoring
But most would keep their car even if the cost rose by £1,000 a year
---
More than one in three car owners have cut back on driving to save money as the cost of motoring increases, new research1 from insurance market research experts Consumer Intelligence shows.
A combination of car insurance increases2, rising petrol prices3 and road tax increases is putting the squeeze on car owners with 34% saying they have already cut back on driving. In London more than two out of five (42%) have cut back.
Consumer Intelligence's Car Insurance Index shows average premiums are rising at 9.3% a year with the likelihood of more increases to come while petrol prices are at their highest level since December 2014 while new Vehicle Excise Duty rules come into effect in April increasing costs for more expensive cars.
The nationwide research shows more than two out of five (43%) of car owners are concerned about the rising cost of motoring with 17% saying they are very concerned. More than half (52%) of those aged 25 to 34 are concerned about the rising cost with 24% very concerned.
But most drivers are keen to stay on the road no matter what happens to the cost of motoring — just 11% of car owners say they would consider giving up if the cost of motoring rose by £500 a year while a £1,000 rise would deter only 29%.
However in London owners are more likely to give up their cars if the cost of motoring accelerates — 23% of Londoners will stop driving if they have to pay £500 a year more rising to nearly half (48%) if the cost of motoring increases by £1,000.
Car sharing clubs to save money are not popular despite the financial squeeze — just one in 20 would let others borrow their car through a car sharing club while only 7% would consider giving up their car and joining a car sharing club.
However in London there is some support for car sharing — 19% of Londoners would consider either letting others share their cars or borrowing from a car sharing club.
---
Ian Hughes, Chief Executive of Consumer Intelligence said: "The financial squeeze on motorists is tightening and is only going to get worse.
"Rising fuel prices were a major contributor to inflation jumping to its highest level for three years of 2.3% but that is not the only price pressure drivers face.
"Insurance premiums are climbing thanks in part to increases to Insurance Premium Tax which has doubled in less than two years and on top of that there are road tax changes and the general cost of maintenance.
"Despite all that it seems the love affair with the car is still strong with most drivers willing to shrug off increases of up to £1,000 a year and low levels of interest in car sharing."
More than half (55%) of those questioned expect to pay more for fuel over the next year while 45% expect their insurance bill to increase and 32% believe the cost of maintenance will rise. Just 29% believe their road tax bill will rise in the next 12 months.
---
Ends
Notes to Editors
1 Research conducted online between March 17th and 18th 2017 by Viewsbank among a nationally representative sample of 1,063 car owners aged 18-plus
2The cheapest premiums were calculated by comparing the prices offered for 3,600 people by all the major Price Comparison Sites and key direct insurers. The top 5 prices for each person were compared to the previous month's top 5, then these variations averaged to produce the index.
3 https://www.petrolprices.com/blog.html
For further information, please contact:
Consumer Intelligence
Elinor Zuke
07863 350270
Citigate Dewe Rogerson
Kevan Reilly / Phil Anderson
020 7638 9571
About Consumer Intelligence
Consumer Intelligence (CI) is a market research agency specialising in the General Insurance and Banking Sectors. We have spent the last 12 years perfecting the art of collecting data so that organisations can benchmark themselves. Since 2003, we have been collecting and analysing millions of prices across the telephone, direct insurer websites and aggregator channels. For more information, visit the web site www.consumerintelligence.com
---