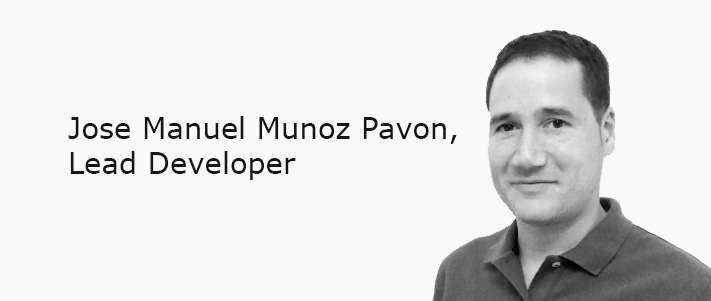 ---
And what does being a Lead developer involve?
Being a Lead Developer at Consumer Intelligence mainly involves making sure that we're always one step ahead in terms of technology applied to our business (in my case, focusing on automatic collection processes). I'm always trying to keep an open mind to new business ideas and translate these into cutting edge technology products. A key part of my role relies on the ability to provide quick prototypes to check the viability for new products, identify and know the boundaries of what we can implement whilst being mindful of costs. Transitions in technology are transparent for the user and the business, so we try our best to do this.
Can you tell us about some of the things you are working on at the moment?
A big project I am working on at the moment is about checking the viability of migrating our collection infrastructure to the newest technology available. It will take months to implement, and I am experiencing lots of drawbacks, but hopefully I will get to it this year.

I'm also constantly working on improving our current collection process secondary tools — so that involves helping Nick, our IT Operations Manager, to detect rogue collection agents and restart them.

Over the next few weeks, I will be supporting our Banking division with the migration to the newest Thomson Reuters API — this is a third-party tool where we benchmark our collected Forex exchanges.
Other than that, I deal with any other incoming issues from Insurance and/or Banking collection processes.
How would you describe your co-workers?
Reliable, honest, hard-working and open-minded.

What's the best thing about working at Consumer Intelligence?
I'd have to say the best thing about working at Consumer Intelligence is the flexibility and trust we have as employees —I think I am one of the best examples (as well as Ana Fernandez, Online Collection Manager) as we are based in Spain, and have been here since the end of 2014.

How would you summarise Consumer Intelligence in 3 words?
A great company!

Outside of work you can find me . . .
Taking my German Shepherd for nice long walks, automating my 700 litre aquarium, and reading books about security analysis, stock market and value investing. I also love to throw amazing BBQ's for my friends and family.
---
Help us create exciting insight
Don't just wait for exciting insight to happen, help us create it. Make a difference today and join our amazing team.