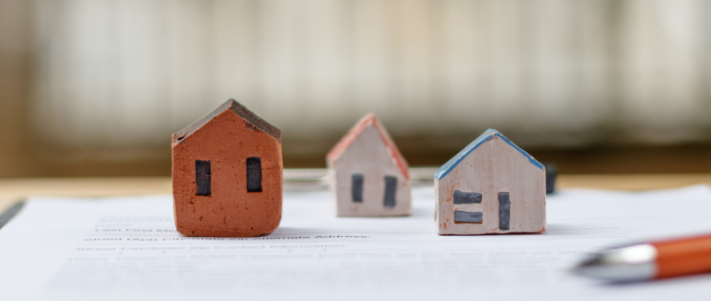 Homeowners benefit from a stable market, with average premiums dropping 1.2% in a year
Under-50s have benefitted from the biggest drop this year at 1.7%
---
Homeowners have seen a 1.2% drop in average home insurance premiums in the past year, despite rising subsidence claims, analysis1 from data analytics expert Consumer Intelligence shows.

Across the market, average overall premiums sit at £134. The under-50s have benefitted from the biggest drop this year at 1.7%, bringing average premiums to £139. Premiums for the over-50s have seen a slight drop of 0.6%, with the average landing at £128.

However, premium reductions have slowed in the last 3 months, with over-50s prices remaining stagnant and the under 50s reductions slowing to 0.7%.

Regionally, the lowest premiums belong to the North East with average prices of £116, with London suffering the most expensive at £176 despite seeing one of the largest reductions in the past year (-2.1%). This drop is only surpassed by Yorkshire and the Humber and Wales, whose premiums dropped by 2.2% and 3.4% respectively. The West Midlands was the only region to see an uptick in premiums, which rose by 0.3%.

Properties built before 1895 remain the most expensive to insure, with an average premium of £152. However, the rise of renovations of older properties has shrunk claims costs, with the past 12 months seeing price reductions of 3.8%.
Houses built in the millennium have seen a price drop of 1.3%. This is the greatest reduction of those built after 1955, likely attributed to new properties being fitted with latest technology and more modern and effective locks — deterring more thieves.

John Blevins, pricing expert at Consumer Intelligence, said "While shifts in premiums over the past year have not been huge, it remains a competitive marketplace. Despite rises in subsidence and escape of water claims, customers have benefited from stable pricing across the board.

"In the shorter term, last year's fairly benign winter helped to keep premiums at bay. However, with increasing concerns around global warming, there is a likelihood of more extreme weather in the future. The impact of this remains to be seen, but it could threaten the fairly low premiums we have seen for so long."

The table below shows average premiums and price rises around Great Britain
| | | |
| --- | --- | --- |
| REGION | CHANGE IN YEAR TO JANUARY | AVERAGE PREMIUM (FIVE CHEAPEST) |
| West Midlands | 0.3% | £126 |
| South West | 0.1% | £120 |
| East Midlands | -0.4% | £128 |
| Eastern | -0.7% | £135 |
| Scotland | -0.7% | £133 |
| South East | -1.1% | £133 |
| North West | -1.4% | £130 |
| North East | -1.9% | £116 |
| London | -2.1% | £176 |
| Yorkshire and The Humber | -2.2% | £136 |
| Wales | -3.4% | £124 |
| GREAT BRITAIN | -1.2% | £134 |
---
Insight that will enable you to optimise your pricing strategy
Download our Home Insurance Price Index to gain insight into market movements, benchmark the major van insurance brands and help you understand the data behind the results.
---

Ends
Notes to Editors
1The cheapest premiums were calculated by comparing the prices offered for 2,100 people by all the major Price Comparison Sites and key direct insurers. The top 5 prices for each person were compared to the previous month's top 5, then these variations averaged to produce the index.
For further information, please contact:
Consumer Intelligence
Catherine Carey
PR & Communications Manager
07823 790453
Citigate Dewe Rogerson
Kevan Reilly / Jonathan Flint
020 7638 9571

About Consumer Intelligence
Consumer Intelligence conducts consumer surveys and benchmarks price and service performance providing unique insights into competitor pricing and customer experiences, their attitudes, opinions and behaviours. For more information, visit the web site www.consumerintelligence.com


---
Post a comment...