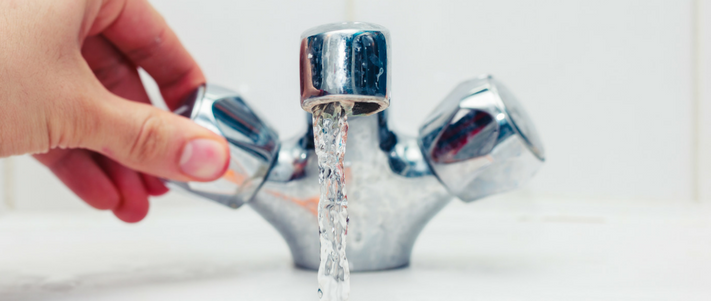 Average annual premium increases 8.5% in past year to £131
Water damage and jewellery claims fuel price rises
---
Home insurance premiums are soaring as rising inflation increases the cost of claims while fraud escalates, new analysis1 from insurance market research experts Consumer Intelligence shows.

Average home insurance costs rose 8.5% — nearly three times the 3% rate of inflation for the economy as a whole — in the year to October to £131.


Inflation is increasing the cost of repairs as claims for water leaks damage grow with more homeowners installing bathrooms and wet rooms. The rising cost of gold and diamonds is also hiking the cost of jewellery claims, while fraudulent claims are another issue, particularly among younger demographics, analysts say.
Consumer Intelligence — whose data is used by the Government's Office for National Statistics to calculate official inflation statistics — says average premiums in London are the highest at £168, 41% more expensive than the £119 in the South West of England.
Prices are rising fastest in the South East of England and Wales where premiums are up to 10.6% higher than last year while Scotland is seeing the lowest price rises at 5.6%.
Older homeowners (£127) now pay slightly less for their insurance than the under 50s (£133), with average premiums increasing 8.4% and 8.6% respectively, over the past year.
Customers can take comfort from the fact that home insurance costs are still slightly lower than they were three years ago. And owners of newer properties built after 2000 pay average premiums of £114 due to tighter building regulations.
John Blevins, Consumer Intelligence pricing expert, said: "The home insurance market remains very competitive but customers can expect prices to continue to rise in line with inflation.
"Claims costs are increasing but there is no one major factor driving the market. Some trends are emerging, however, including escape of water claims and the cost of jewellery claims driven by price increases for gold and diamonds.
"Fraud also impacts home insurance claims in a similar fashion to motor — although claims tend to be smaller in severity, but greater in frequency."
The table below shows average premiums and price rises around Great Britain.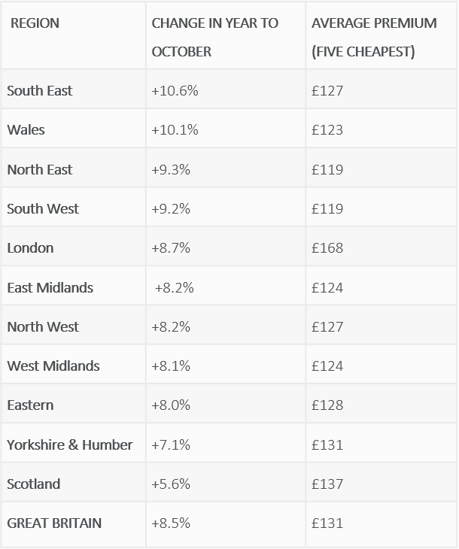 ---
Insight that will enable you to optimise your pricing strategy
Download our Home Insurance Price Index to gain insight into market movements, benchmark the major home insurance brands and help you understand the data behind the results.

---
Ends
Notes to Editors
¹The cheapest premiums were calculated by comparing the prices offered for 2,100 people by all the major Price Comparison Sites and key direct insurers. The top 5 prices for each person were compared to the previous month's top 5, then these variations averaged to produce the index.

For further information, please contact:
Consumer Intelligence
Tom Flack
07731191543

Kevan Reilly / Jonathan Flint
Citigate Dewe Rogerson
020 7638 9571

About Consumer Intelligence

Consumer Intelligence conducts consumer surveys and benchmarks price and service performance providing unique insights into competitor pricing and customer experiences, their attitudes, opinions and behaviours. For more information, visit the web site www.consumerintelligence.com