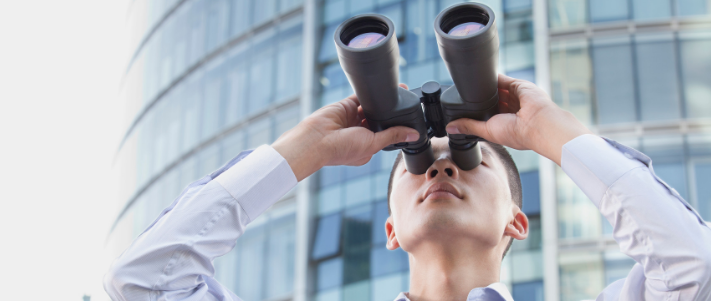 New insight from Consumer Intelligence's Horizon Scanning practice reveals an increasing trend for flexible policy terms coming from established insurers and Insurtech firms. Leigh Calton, Senior Consultant at Consumer Intelligence, explores the drivers behind the upturn, the future of the annual fixed term insurance policy and the potential impact on shopping behaviour.
---
With the appearance of products such as 'Veygo', the short-term car insurance proposition from Admiral, and 'Elastic' — the free-to-cancel monthly rolling home insurance from Ageas, we're seeing a new breed of home and motor insurance propositions with flexible policy terms at their core. But traditional insurers aren't the only ones contributing to the trend - Insurtech brands such as Cuvva, JustMiles and Trov are also leading the move to more flexible and on-demand insurance products.

But what's behind in the growth in flexible products? Are insurers responding to consumer demand for more flexibility, attempting to grow the overall market by reaching consumers who have previously rejected annual policies, or possibly realising that 12-month policies are designed around insurer system capabilities rather than a consumer need? Or all of the above?

A recent Consumer Intelligence poll which surveyed over 1,000 consumers has provided some interesting insight to help answer this question. 78% of respondents said they are 'likely' or 'very likely' to choose a flexible home or motor insurance product that has no fixed renewal date and can be cancelled at any time. This compares to 59% of respondents who said they were 'likely' or 'very likely' to choose an on-demand home or motor product that they could turn on and off at any time.

We also saw considerable variance with levels of appeal across brands. For example, the research demonstrated that 92% of one brand's motor customers would choose a more flexible term product compared to only 67% of a competitor brand.

There is clearly consumer demand for an alternative to the annual policy. But if we look a little deeper, there are some other potential changes to consumer behaviour to consider that our Horizon Scanning practice has spotted.
Consumer Intelligence regularly tracks the likelihood of consumers to shop around when their insurance renewal is due and on average 84% of consumers do so. However, consider this question — if there is no annual renewal date will consumers still shop and compare prices given that it's much easier to cancel or just not use the on-demand product?

With most survey respondents saying they took less than 4 hours to shop around and compare insurance we also asked them if they would spend more, less or the same amount of time comparing flexible and shorter-term policies given their greater potential ease to terminate. Interestingly, just over half of the respondents felt that they would spend about the same amount of time comparing policies and prices with an equal split between those expecting to spend less time and those estimating it would take more time. However, a key question to consider is that once a flexible product has been chosen will consumers carry on with their price comparisons if their annual renewal prompt no longer exists?

Rather than just thinking of flexible and on-demand insurance as a new type of product variant by considering some broader issues it becomes clear that the growth of flexible term policies has the potential to impact the way consumers shop for and use insurance.
---
[WEBINAR] Will flexible insurance bend consumer shopping behaviour?
To learn more about this topic and take part in the discussion join us for our forthcoming webinar. We'll be highlighting some more exclusive consumer research insights and sharing analysis from our Horizon Scanning practice about the key trends changing consumer insurance behaviour.
The webinar is on Tuesday 13th November 12 Noon and registration can be made here.

---
Post a comment . . .