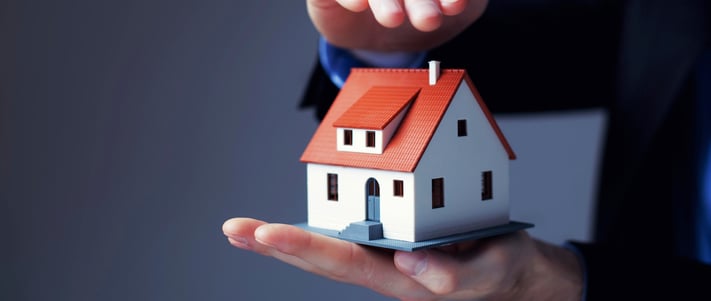 Average home insurance premium climbs 3.1% in three months to £119
Storm and flood damage will add to the price pressure but customers are still 9.5% better off than two years ago
---
Home insurance premiums have climbed sharply in the past three months as tax rises take effect, new analysis1 from insurance market research experts Consumer Intelligence shows.
Average premiums have risen 3.1% to £119 in the past three months following the introduction of Insurance Premium Tax increases in November.
Consumer Intelligence's analysis - which is used by the Government's Office of National Statistics to calculate official inflation statistics — found the tax rise is being passed directly to homeowners reversing years of falling premiums.
Recent storm and flood damage could exceed £1.5 billion, according to analysis, and will increase the pressure on premiums.
Consumer Intelligence's research monitors the five most competitive home policies across price comparison websites and direct insurers and underlines the need for homeowners to review their premium at their next renewal.
Homeowners aged 50-plus are paying slightly less on average than younger customers — average premiums for over-50s are £110 compared with £127 for the under-50s.
But price rises are relatively similar in the past three months — for the over-50s premiums are up 2.9% compared with 3.3% for the under-50s.
Home insurance customers can take some comfort from recent price falls —average premiums are still slightly below the rate of a year ago but only by 0.8%. However they are 9.5% lower than in 2014.
Ian Hughes, Chief Executive of Consumer Intelligence said:
"Unfortunately the only way is up now for home premiums following years of price cuts driven by a big reduction in burglaries and fewer claims for flood and storm damage thanks to recent milder weather.
"The rise in Insurance Premium Tax has reversed the trend dramatically with a sharp rise in the past three months. The recent series of storms and floods with claims of up to £1.5 billion expected will add to the pressure.
"That makes shopping around for home insurance and haggling with your existing insurer even more important to ensure your premium remains as competitive as possible."
The increase in insurance premium tax from 6% to 9.5% took effect in November and will boost premiums for home, motor, breakdown, buildings, pet, private medical and mobile insurance.
---
Notes

Notes to Editors

(1) The cheapest premiums were calculated by comparing the prices offered for 3,600 people by all the major Price Comparison Sites and key direct insurers. The top 5 prices for each person were then averaged to produce the index.

About Consumer Intelligence
Consumer Intelligence conducts consumer surveys and benchmarks price and service performance providing unique insights into competitor pricing and customer experiences, their attitudes, opinions and behaviours. For more information, visit the web site www.consumerintelligence.com



---