Acclaimed insurance market insight business Consumer Intelligence has appointed former LV= aggregator expert Karen Houseago as its newly created Head of Insurance – a role designed to strengthen the company's in-house insurance industry expertise.
---
Houseago started working for Consumer Intelligence in June 2021 as a consultant. Now she will take up a permanent position helping to drive closer alignment between the company's services and client needs.
Prior to joining Consumer Intelligence, Houseago was at LV= for over 17 years, working her way up from Marketing Executive to a lead role heading up the aggregator team.
In her new role, Houseago will lead the part of the business responsible for the development of existing products and taking new products to market, as well as the ideation and development of new product and service prototypes.
Paul Walker, Chief Commercial Officer says: "Karen's extensive experience and intricate understanding of the inner workings of the insurance industry are already proving pivotal to enabling us to better meet the needs of our clients through the development of both existing and new products and services. I am delighted to welcome her to the Consumer Intelligence team."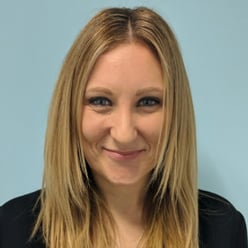 Commenting on her appointment, Houseago says: "After such a long time in the insurance industry, deciding to make the move agency-side was exciting, and made easier as Consumer Intelligence is a fantastic company to work for and I am privileged to be working alongside some incredibly talented people.
"Having worked for a large insurer, it's clear the service Consumer Intelligence delivers is invaluable, helping insurance firms make confident decisions in the face of an ever-changing and volatile market. It is truly dedicated to developing the highest quality products and services and continuously strives to innovate its offering, whilst ensuring the delivery of a timely, relevant, and robust service across its portfolio.
"There couldn't be a better time to be stepping into this role. The industry needs the insight we provide now more than ever, especially as it heads towards earth shattering regulatory change."
---

Ends

Notes to Editors

For further information, please contact:
Consumer Intelligence
Catherine Carey
PR & Communications Manager
07881239787
About Consumer Intelligence
Consumer Intelligence (CI) is an insight partner for financial services, inspiring confident decisions that build consumer trust. For 18 years the company has been benchmarking the insurance market and retail banks in the UK and beyond. The unique combination of benchmark data, consumer research and extensive experience has helped some of the world's major brands focus on delivering better services to customers and improving their own business performance as a result. For more information, visit the website www.consumerintelligence.com
---
Post a comment...