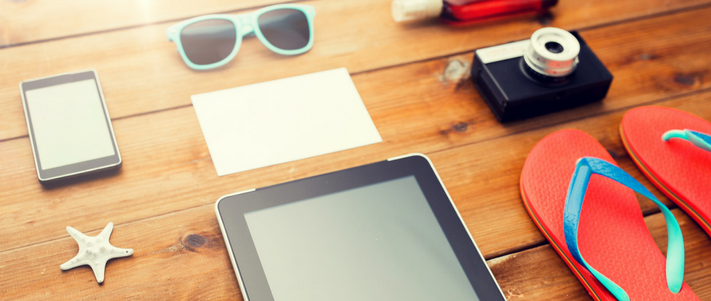 Imagine if your prepaid card was such a hot ticket that customers were queuing around the block just to get it.

---
That's scarcely the experience for most providers at present. While prepaid cards are an important part of the travel money market, they are not generating much of a buzz. Our most recent survey showed that under half of people had used them, while the most popular brands for customers were established high street names like the Post Office and Thomas Cook.
But at the trendy end of the market, there's a flicker of hope. App-based banks and card providers like Starling, Monzo and Tandem are actually having to ration applicants for their cards and accounts, effectively turning your choice of card into a hipster accessory to rival the unicycle and the French bulldog.
Monzo, which has been dubbed a 'millennial bank by the technology and banking press, hyped up the exclusivity with a 'golden ticket' system, allowing customers to jump the threemonth waiting list for its prepaid card via special referral links. Then, earlier this month, the new bank ran out of its new cards —partly due to a production error. The wait may have been due to a mistake, but it has further compounded the sense of exclusivity surrounding the brand, with some even comparing the buzz around its 'hot coral' cards as akin to that of the top tier American Express cards in the 1980s.
Monzo is transitioning from a prepaid card operator to a full bank, and has just rowed back on the most impressive benefit it offered — free ATM use abroad — by capping this usage at just £200 a month and charging three per cent on the rest. So why has the brand remained so popular with millennial users and what can traditional prepaid providers learn from its trajectory?

1. It's all about the technology
Monzo is an app-based bank and prepaid card provider, which doesn't make it sound very different from other prepaid card providers and banks (they all have apps, don't they?) but it is the functionality that sets it apart. Instant spending notifications and budget breakdowns for customers make its technology familiar to those who have already used prepaid cards as children, as mentioned in last months' newsletter. Like children's cards, Monzo cards can be 'frozen and defrosted' instantly, rather than discovering that your card was down the back of the sofa all along ten minutes after you've cancelled it.
This technology is increasingly an expectation for younger people, and yet Consumer Intelligence's figures show that most prepaid card providers still aren't getting it right. Our latest survey on these prepaid cards showed that most people who have used a prepaid card for travel were not wowed by the technological features. Only 13% of respondents agreed that the features were good, while 54% neither agreed nor disagreed — which may suggest that they never used the app at all.
To what extent do you agree with the statement, 'the app features were very good'
| | |
| --- | --- |
| Agree Strongly | 13% |
| Agree | 28% |
| Neither agree or disagree | 54% |
| Disagree | 4% |
| Disagree strongly | 1% |

2. Younger people are comfortable with prepaid cards
While Monzo is now transitioning to a full bank, the popularity of its prepaid card offer suggests that targeting a younger demographic could pay off — if you get the branding right. Our figures show that the key 25-34 demographic are more likely to have considered prepaid cards than other age groups.
Have you ever considered using a prepaid card? (25 to 34 year olds)
Have you ever considered using a prepaid card/ (all demographics)

3. Travel money matters to the young
It's easy to think that young people are apathetic about travel money rates, but the success of Monzo proves that a generation of digitally savvy travellers will flock to a tempting travel offer. When Monzo launched, one of its main benefits was the ability to take money out abroad for free. Young people flocked to it because the offer was right, and they travel often.
Replicating the success of Monzo among the young may need a shift in attitudes from prepaid card providers, but the payoff could be huge. Our figures show that more young people believe that prepaid cards are the future of travel money than the population as a whole. Giving them the technology they expect together with the deals they can't refuse may result in providers having a golden ticket of their own.
Respondents who believe prepaid cards are the future of travel money aged 25 to 34
| | |
| --- | --- |
| Agree Strongly | 23% |
| Agree | 41% |
| Neither agree or disagree | 23% |
| Disagree | 8% |
| Disagree strongly | 4% |
Respondents who believe prepaid cards are the future of travel money (entire population)
| | |
| --- | --- |
| Agree Strongly | 16% |
| Agree | 39% |
| Neither agree or disagree | 33% |
| Disagree | 10% |
| Disagree strongly | 3% |
---
Prepaid travel cards infographic

- the importance of strategy and service

To get a deeper understanding of the challenges faced by prepaid travel card providers, Consumer Intelligence surveyed 1,087 consumers. The results highlight the importance of convenience and a strong upsell strategy over competitive exchange rates.
---