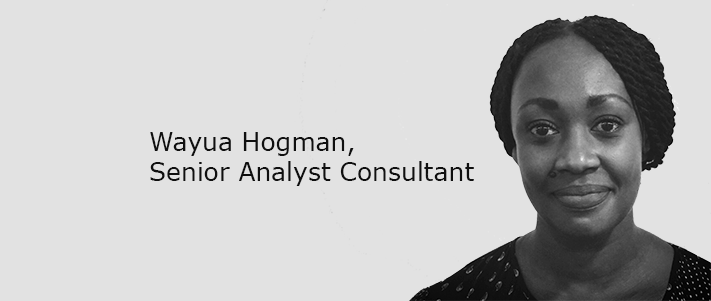 ---
And what does being a Data Analyst involve?
I recently joined Consumer Intelligence's advisory sector as a Senior Data Analyst, it is a great opportunity to bring my experience from the investment banking sector to Consumer Intelligence's bespoke research, analysis and product development service. A key part of the role will involve transforming collected data into actionable insights and useful information that will steer, suggest and provide valuable solutions to our clients.
Can you tell us about some of the things you are working on at the moment?
I am also busy providing insights around travel money survey data that Consumer Intelligence has collected and overlaying these with a client side presentation for our new experience design proposition.
How would you describe your co-workers?
Sharp, fun, sharing, hard-working, inspiring and collaborative. We are a team who work closely together towards providing the best service for our clients.

What's the best thing about working at Consumer Intelligence?

The focus on the consumer. The way data is turned into solutions. The passion and collaboration in the team that make up Consumer Intelligence.

How would you summarise Consumer Intelligence in 3 words?
Exciting, dynamic and insightful.

Outside of work you can find me...
Making the most of London's cultural scene; I enjoy theatre, ballet and art. And food! Other interests are walking and swimming.
---
Help us create exciting insight
Don't just wait for exciting insight to happen, help us create it. Make a difference today and join our amazing team.


---