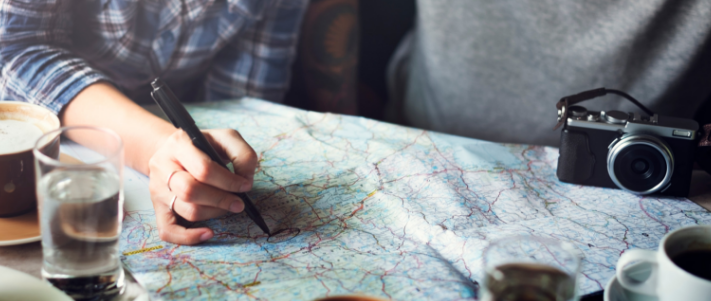 The uncertainty around the Brexit process is affecting Britons' holiday plans, meaning that only the strongest travel companies will survive the 2019 season.
Figures from Consumer Intelligence show that Brexit is encouraging consumers to delay bookings, choose cheaper destinations or choose to holiday at home.

A survey for Consumer Intelligence shows that the protracted negotiations and fall of the pound against most other major currencies is now having a major effect on where many households will holiday next year, and whether they will have a holiday at all.

Consumer Intelligence surveyed over 2000 people, and found that although 87% of them were still planning a holiday in 2019, almost a fifth (19%) had changed their plans because of Brexit.

The most common effect was a delay to making a firm booking, while other consequences included a change to the destination that customers had planned to visit and a change to the timing of holidays.


How has Brexit affected your holiday booking?


| | |
| --- | --- |
| I've delayed making a firm booking because of the Brexit decision | 46% |
| I'm having a UK holiday because I'm worried about disruption to travel caused by Brexit | 31% |
| I'm having a UK holiday because of the collapse in the pound | 22% |
| I've chosen a non-Euro destination because of the collapse in the pound | 21% |
| I've delayed my holiday so that it doesn't fall in April next year | 17% |
| Other - please specify | 4% |
Those who specified an Other reason for Brexit affecting their holidays mainly said that they had brought their holidays forward to avoid the end of March because of concerns about the process.

Volatility and uncertainty around Brexit had also moved some people to abandon holiday plans altogether.
Have uncertainties around Brexit been part of your decision not to plan a holiday?


Andy Buller, banking and travel money expert at Consumer Intelligence, said that holiday companies are already seeing the knock-on effects of Brexit.

Thomas Cook reported losses up to Christmas, TUI is struggling, retail branches are closing and exchange rates are dreadful," he said.

"There will be fewer customers in 2019, so understanding who will travel, how and when will be key to businesses surviving."

He added that those businesses who want to win customers in this environment need to change their strategies.

"Only the organisation that have diversified products, have a pricing structure and a marketing plan will survive," he said.

"Brexit might come good, a deal could be struck and rates and confidence could increase. Even so, how people buy has already been influenced as people have held off. It's a different strategy that's required."

This new strategy could include incorporating a greater understanding of how and where people will travel. As well as a downturn in bookings and the need for travel currency, the negotiations may result in a surge of interest in some non-euro destinations and currencies.

"We may see a rise in so-called 'Brexit proof' destinations and desire for non-euro currencies," Mr Buller said. He pointed to a recent report by Love Holidays that showed that searches for breaks to Turkey were up by 71%, with searches for breaks to Morocco and Egypt up by nearly a third.

"By being aware of consumer demand for these currencies, and alerting them when the rate is particularly good, travel money providers can ensure that they serve those attempting to Brexit-proof their breaks," Mr Buller said. "Prepaid card providers, too, ought to be stressing if their products work in these non-EU destinations.

"In what looks to be a difficult season for travel money providers, anticipating customer needs and wishes may be the key to capturing as much of the market as possible. Customers will be more price sensitive than ever before as they find that they are getting less for the pound in their pocket. The successful providers will be those who do everything they can to help them get the best deal possible on the right currency."
---
[REPORT] How Britain buys travel money: The coming technological revolution
Consumer Intelligence's latest travel money survey shows that the travel money market is changing in response to Fintech innovations and the growing prevalence of a cashless society.

This report shows only part of the picture revealed by our travel money survey. Here at Consumer Intelligence, we can create further bespoke reports and in-depth examination of individual brand performance and trends over time.

---

Post a comment . . .