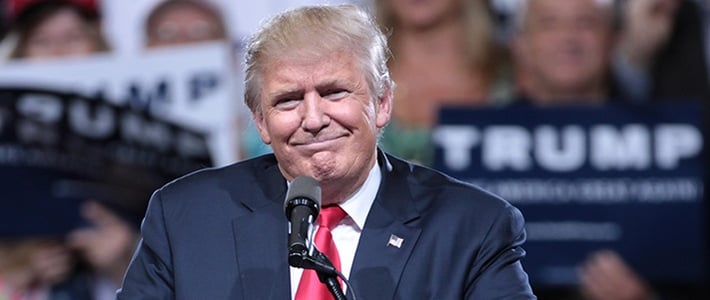 27% say election of Donald Trump as President will put them off visiting America
More than one in four adults say they are less likely to go on holiday to the US following the bitter US Presidential election, a poll1 by independent research experts Consumer Intelligence shows.
Its study among 1,296 adults conducted in the immediate aftermath of the surprise win for Republican candidate Donald Trump found 27% say they are now less likely to visit the US now than they were before the Presidential election.
However 68% of adults surveyed said the election result has no impact on their holiday plans while 5% say they are now more likely to visit the US following the victory for President-elect Trump.
The election result has provided some relief for people about to visit the US – the pound which has slumped dramatically against the dollar since the UK's vote to leave the European Union has briefly strengthened to around $1.24 compared with its $1.21 low in the aftermath of the Brexit vote.
The US2 is the fifth most popular destination for UK holidaymakers with around 3.5 million visiting the country last year – the top four destinations are Spain, France, Italy and Ireland. However spending by UK visitors at around £4.5 billion is the second highest behind Spain.
Americans are the biggest spenders of all visitors to the UK – they spend around £3 billion a year with 3.2 million visiting the UK in 2015 making them the second biggest source of foreign visitors behind the French.
Ian Hughes, Chief Executive of Consumer Intelligence said:
"The US will remain a popular destination for UK tourists and businesses but it is clear the election result has produced strong reactions here and in the States."
---
Notes
Notes to Editors
1 Consumer Intelligence online poll among 1,296 adults on November 9th and 10th 2016
2 https://www.gov.uk/foreign-travel-advice/usa