Viewsbank - O
ur propriety consumer survey panel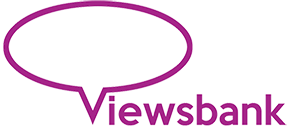 Viewsbank is the name of our in-house consumer survey panel. Established in 2010, Viewsbank has over 66,000 registered members, and conducts both quantitative and qualitative research. It's a large, responsive and community driven panel that regularly provides a base line of 1,000 to 2,000 responses per survey.

Our Viewsbank panel helps our customers with a wide variety of projects, ranging from detailed mystery shopping to demographically targeted research surveys. The research helps our clients make informed decisions based on true understanding of the consumer's voice.
Viewsbankers, as we call them, repeatedly cite the opportunity of learning about major companies, and to feel like their voice is heard, as the main reasons for taking part.