Building confidence in financial services
The global outlook is unclear. We live in uncertain times. Sometimes exciting, definitely unsettling. We exist in the shadow of Brexit, a global pandemic, political turmoil, and spiralling inflation. Combine this with ever increasing regulatory intervention, and a sector too often held to account in the court of public opinion. The result - reduced trust and confidence in Financial Institutions.
Against this backdrop of broken trust, we will help clients answer the question: "in a world of uncertainty how can we feel confident?"
Consumer Intelligence has a remarkable 18 year track record of developing powerful insights. Insights that help companies create products and services that build trust, differentiate their offering and challenge the inertia that exists. We offer concrete and compelling consumer understanding that our clients can build their business on.
We give our clients the confidence to make bold and informed decisions that help both them and their customers. Our client's confidence is built on our values. The credibility of our insight, the reliability of our reporting and the consistency of our data, our innovative approach, the way we connect with others, and our focus on ensuring we win together.
Unlike the global outlook, our future is clear and we expect this to inspire and encourage ambition, bravery and tenacity. Consumer Intelligence is a business that is driven by belief, energised by the evidence that our consumer insight inspires confidence in our clients. We encourage companies in the financial sector and beyond to develop strategies that exceed expectations, inspire trust, and build loyalty.
In a world of uncertainty, we give you confidence.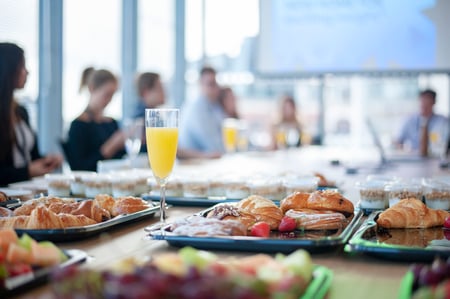 What do we do?
We interpret data and develop insights so that clients can build strategies that they have confidence in.
We help brands operating in the financial services sector understand their own performance, benchmarked against the market they operate in and the brands they compete against.
And we enable clients to monitor performance with real clarity; they can benchmark, measure and report progress to their board, regulators and customers with real belief.
Thanks to us, our clients know where they stand.
Our insights provide a unique perspective; we help our clients see the world through the eyes of the consumer.



Who do we work with?
General insurance is our sweet spot. We have worked with insurance brands since Consumer Intelligence was first established back in 2003, and we now work with the majority of the general insurance industry. Our client portfolio includes the big four Price Comparison Websites, direct insurers and brokers.
But that's not all.
Our data is also valued and used by investors, asset management companies, and management consultancies to fuel confident decision making. Government bodies and regulators, including the FCA, CMA and Office for National Statistics, publish and rely upon our data to help manage the market and the economy.




Not heard of us before?
You'd be surprised how many times you've heard the name 'Consumer Intelligence' in your day-to-day life, but not been aware of it. Think back to every insurance advert you've seen on the television or heard on the radio that says 'you could save up to £s if you switch'. At the end of each of those adverts you will have also heard the words 'research by Consumer Intelligence'.
So, whether or not you work in the insurance industry, at some point you will come into contact with our research, whether through insurance adverts, national and regional news stories, reports, events or webinars – the list goes on!