---
Our consumer panel
Set up in 2010, Viewsbank is our in-house online consumer research panel.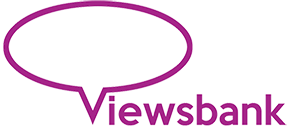 The panel has over 65,000 active members which means that we can quickly, efficiently and cost effectively canvas the views of large and robust samples of consumers on any topic.
We also use our panel for qualitative research, and our panellists can also be found completing mystery shopping exercises such as recording their experiences shopping over the phone for insurance, or evaluating the ease of making foreign payments.
Either way the insights they provide help our clients see the world through the eyes of the customer.