What is the Data Mapping Diagnostic?
Finding mapping inconsistencies can be like trying to find a needle in a haystack. It's time-consuming and costly. And if errors aren't picked up quickly, your competitive performance could be impacted, costing your business large sums of money.
The Data Mapping Diagnostic is a diagnostic service designed to identify and resolve mapping inconsistencies between the PCW journey and your back-end pricing database, saving you time and hassle and giving you the confidence you need in your PCW strategy.
How does it work?
This service alerts you when our analysis detects differences between what a consumer enters on a PCW and what the back-end insurer system captures.
Our comprehensive testing of input criteria versus the returned output criteria (questions and answers) enables us to detect these errors and compile a comprehensive report.
The service is offered as a one-off diagnostic with the option of regular ongoing testing, available either on a monthly, quarterly, biannual or annual basis to ensure consistency of desired premium returns and footprint.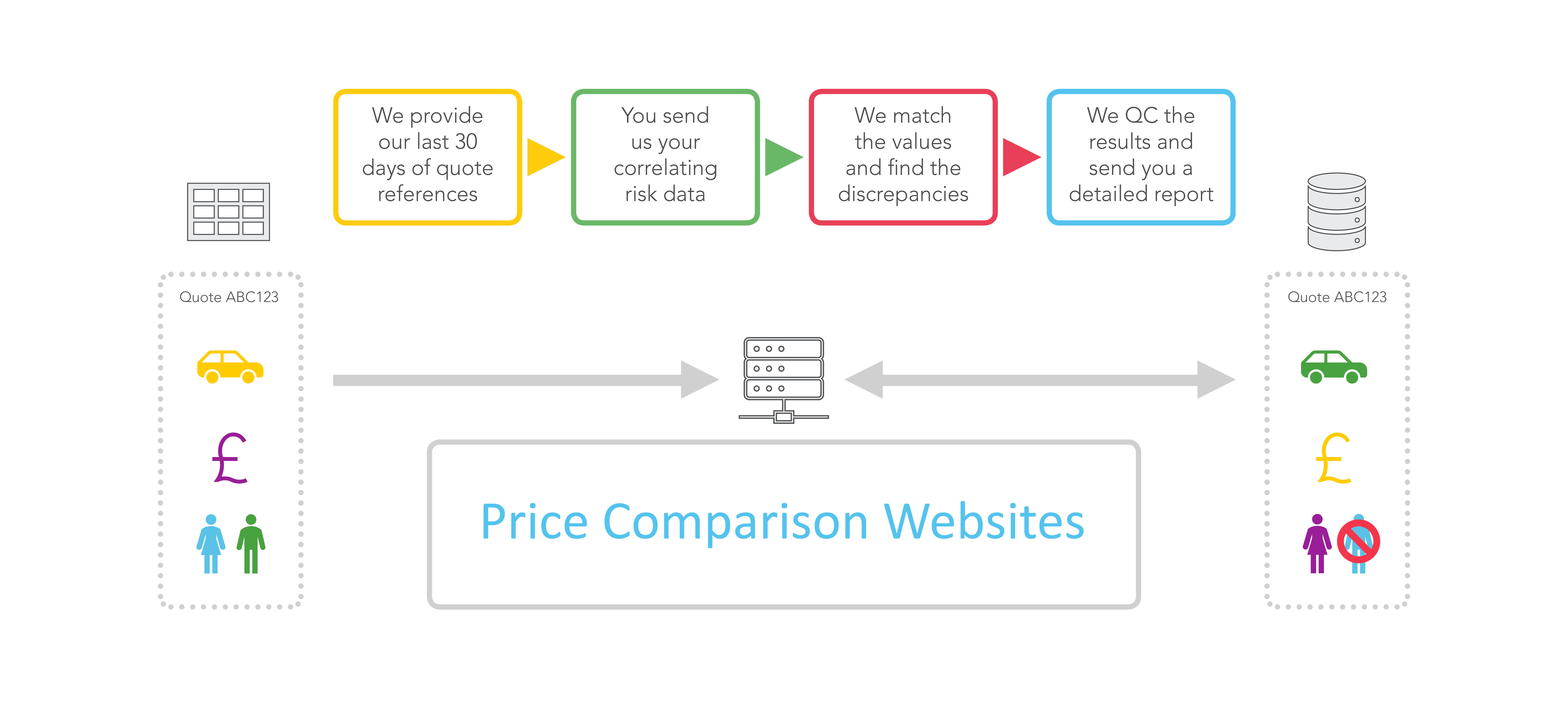 To gain access to the demo recording,
please fill in the form below: