Over 48,000 consumers a year take part in the survey meaning results that decide the award winners are unbiased, robust and from a strong statistical sample. Consumer Intelligence asks thousands of consumers what they think of the companies they have bought from.
For a brand to be considered they have to have a minimum sample size of 100.
---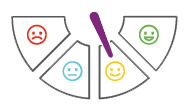 In every award category, each consumer marks their current provider out of 10 where 10 is the highest score and 1 the lowest, or 5 where 5 is the highest score and 1 the lowest.
---

The method identifies and rewards ranked items based on consistent results over those based on too few ratings. For example, a larger frequency of high ranks = high scores; large frequency of low ranks = low scores; smaller sample sizes have less pull on the movement.
---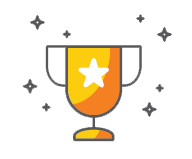 A score is then calculated for each company and an award is given to the top 10 highest scoring companies in each category.