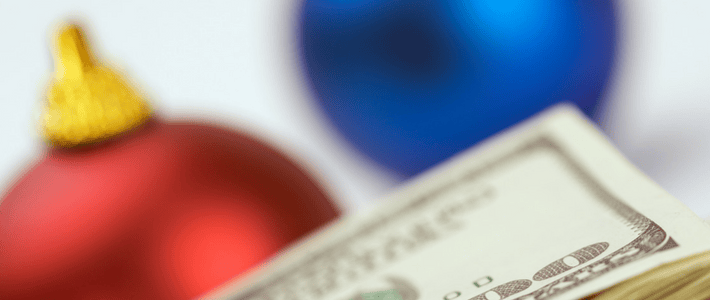 The Royal Mail is stressing that strikes in Post Offices this week will have little or no impact on deliveries and that the last posting dates for Christmas remain unchanged.
---
However the overseas money transfer market is one sector that is definitely delivering over the festive period for people sending Christmas presents of cash to friends and relatives.
Research by Consumer Intelligence* among people making transfers shows slightly more are sending cash overseas this Christmas than gifts – our study found 19% of adults are making cash transfers compared with 18% sending gifts. That is reflected across most age groups with those aged 25 to 54 more likely to be sending cash overseas while only the 65-plus age group and the under-25s prefer to send gifts.
The vast majority are relying on cash transfer systems with very few trusting to sending cash in the post. Just 5% have put the money in an envelope while 7% are sending online vouchers for local retailers.
That leaves 88% sending money through cash transfer operations and the table below shows which services are taking market share.
| | |
| --- | --- |
| Which service are you using | Percentage |
| Bank to bank money transfer | 48% |
| Western Union | 18% |
| Money transfer boutique | 16% |
| MoneyGram | 5% |
The services they are using are interesting but the detail of the survey is fascinating when it comes down to the sales channel – the dominant channel is online.
| | |
| --- | --- |
| Which sales channel will you use? | Percentage |
| Online | 44% |
| Post Office branch | 25% |
| Bank branch | 16% |
| Mobile app | 9% |
| Another retailer | 6% |
The who and how of the overseas money transfer business at Christmas is clearly important but the reasons why people do not use it and how it was for them are even more important to people in the industry.
Key reasons for not using money transfer services – or for sending gifts – are it appears emotional. Around 72% who send gifts say that cash is just not personal enough for Christmas while 57% say the transaction cost was too high for the cash they were sending. Around 13% of those sending cash or gifts said the value of their present was below £25 compared with 42% who said the value was £100 or more.
Money transfer services scored relatively highly for customer satisfaction – around 77% said the service was quick and efficient while 69% said the fees were clearly outlined and 85% said the money arrived on time. The sector is definitely delivering but may have some work to do on explaining fees and can take some satisfaction from the face that just 9% of customers would not use the service again.
There is also scope for rival services to expand – around 31% who have sent money overseas say they have never used their own bank to transfer cash.

There is a growing market to work from with 35% of all adults saying they have used cash transfer services.
However, the market still has some way to go to really take on Santa – people responding to our survey sent money to around 66 different countries with the most popular destinations including Australia and France.
Santa of course visits every country where people believe in him which theoretically is 196 – and we hope he visits you on Christmas Eve. Merry Christmas.
---
* Consumer Intelligence interviewed 1,051 adults aged 18-plus between December 13th and 14th 2016
---
A refreshingly different approach to financial services consultancy
For over a decade we have helped some of the world's leading companies navigate their way through the issues to profits.
Our approach is refreshingly different. As a financial services consultancy we only focus on you and your world. This is what we do, not an adjunct to something else.
Learn more about how we can help you with your challenges: