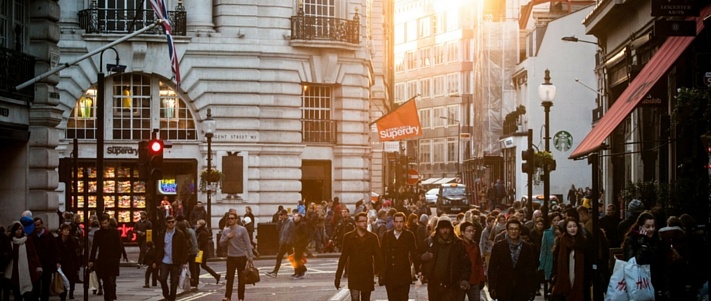 This is part two of our series of how to maximise your share of the travel money market. Previously, we focused on the value of convenience. Specifically, we looked at the importance of: making information regarding your products clear; making your services easy to use, and training staff to handle customer queries.
The second part of this series, built from a travel money survey of 1,300 people that we performed in October 2015, is about the travel money branch network factor. Despite an increasing willingness to go online in many areas of our lives, consumers still want a face-to-face experience when buying travel money.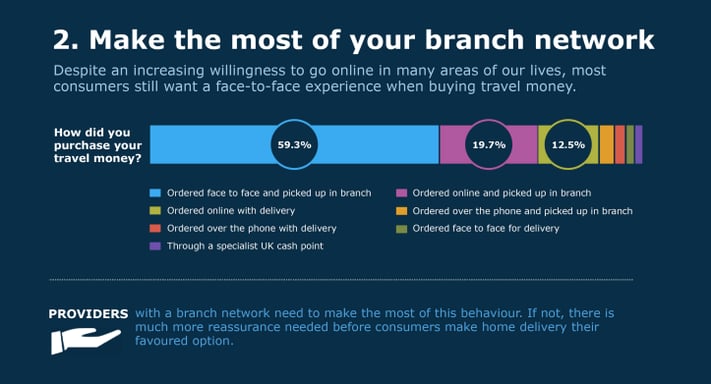 Step 2: Make The Most of Your Branch Network
According to our travel money survey results, 59.3% of people preferred to order their cash face to face and pick it up in branch, with another 19.7% ordering online and picking it up in branch, and only 12.5% ordering online with delivery.
This essentially gives providers with a branch network two clear options: either, recognise and make the most of this behaviour by optimising a customer's branch experience, or provide much more reassurance in order to persuade consumers to make delivery their favoured option.
If you are a travel money provider with a branch network, ask yourself these questions:
Are your branches working hard enough for you?

Do consumers think your home delivery service is secure?
Making the most of your branch network does not just mean creating an efficient and comfortable customer experience. Other factors to consider should include staff training: employees need to understand exactly what they're selling, and popular times should be monopolised on. If customers are coming into your branches, consider whether or not your staff are trained to cross sell within the financial sector. For example, if a customer is standing in front of your staff, they have the opportunity to increase or sell additional and relevant products such as travel insurance and prepaid cards.
Case Study: Travelex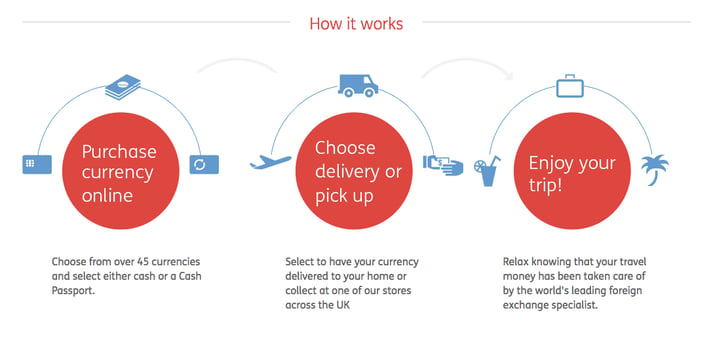 "As the world's largest retail foreign exchange specialist, Travelex has over 1,500 bureau de change outlets in airports and tourist locations across 28 countries."
So reads the subheading of Travelex.co.uk. Travelex are a good example of how to maximise customer confidence and experience. By emphasising the location of their branches in airports and 'tourist locations', they convey a message to their customers that they will be there where they need them, when they need them.
With a service that allows customers to pick up cash ordered online at a bureau de change of their choice in "as little as 4 hours" this is not an empty promise.
Conclusion
For several reasons, many of which come back to customer confidence and security, in the travel money market consumers continue to prefer to do things the old fashioned way. If you are having your target market walk into your branches, then you need to be making the most of the time that they choose to spend with you and your employees. Maximise their experience: make it efficient, make it simple, make it helpful.
If you don't have a branch network, focus on increasing the amount of reassurance you provide. According to our research, consumers need a lot more faith in their providers before they make home delivery their favoured option.
As Travelex' slogan reads, it's all about "convenience from a brand you can trust."
---
Travel money: how Britain buys travel money

Consumer Intelligence's biannual travel money survey reveals a detailed picture of the UK travel money market. Our last survey involved 1,096 online interviews in October 2017. Here are some highlights.