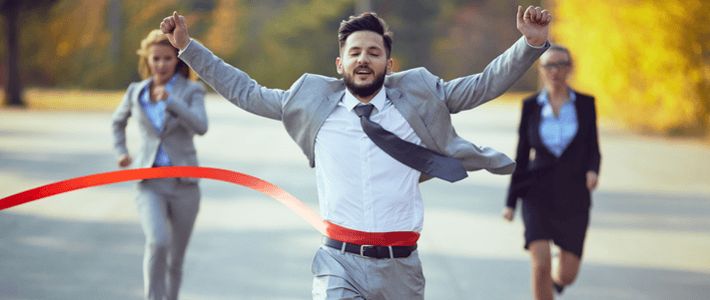 As we head into an era of unprecedented change for our industry, brands will be looking at ways to build relationships with customers in a bid to win their loyalty.
---

Every year we survey over 24,000 consumers about what they think of the companies they have bought insurance from in that year. When we combine this with our pricing and market insights, we can see what it takes to win in the direct insurance market through the eyes of the customer.
Consumers look for seven things from their insurance provider:
Competitive premiums now and at their next renewal
How well they engender customer trust
Consistent delivery of good customer service
Appropriate levels of cover that meets their needs
How satisfied their current customers are
How well they handled past claims
High levels of recommendation from consumers like themselves
It's hard for insurers to develop long term relationships with their customers, after all there are other brands and services that are higher priority in the life of consumer.
Communicating levels of customer trust and satisfaction or how well you handle claims can help you show potential consumers at crucial points in their shopping journey what it's like to be a customer of your brand.
And here are some of the ways that you can do this:
1. Customer satisfaction scores
Consumers tell us that they trust the recommendations of fellow customers over industry experts when choosing an insurance provider. We conducted a survey with over 2,000 adults which showed that 45% of people trusted customers' opinions compared to only 17% for industry experts.
So making use of your Net Promoter Score or Customer Satisfaction Scores can help you substantiate a message that demonstrates the strength of customer sentiment for your brand.
Our Customer Insight Manager Nicola Turnill explains why NPS is important:
"Measuring how happy customers are – be that overall satisfaction, NPS or other similar metrics – is essential to the health of businesses. These measures correlate with how likely that customer is to continue to shop with your brand and so it's crucial to track this over time and importantly to understand what it is that causes any variation".
2. Customer reviews
Reading reviews are a key stage in the customer shopping journey these days for just about most purchases and insurance is no exception.
There are lots of independent platforms you can use to capture reviews and calculate an overall rating such as Feefo and Trustpilot to name two as well as doing it yourself in house.
It's always disappointing to receive a negative review but it's better to find out in this way than have a disgruntled customer take straight to social media without you having the chance to do something about it.
Lisa Franklin one of our Account Manager's explains why it's important for insurance brands to use reviews:
"Consumers generally have few touchpoints with potential insurers, so reviews from current customers can provide vital credibility. Collecting and displaying customer reviews helps to build trust with potential customers as sharing real experiences, both positive and negative, demonstrates a brand that is open and helps improves brand consideration".
3. Awards voted for by consumers
Awards voted for by consumers can be a powerful way of communicating trust and satisfaction.
In a 2016 survey we asked consumers to imagine they were deciding between insurance companies where each company had won an 'award of excellence' for insurance. Company 1 had won an award based on the opinions and experience of real customers, whereas Company 2 had won an award based on the opinions of industry experts. The results showed a strong preference for a company who had an award based on real customers with 50% choosing Company 1 compared to only 8% for Company 2.
Our CEO Ian Hughes explains why awards voted for by consumers are enormously powerful for a company:
---
Create new marketing messages
Because we've been talking to consumers about their habits and preferences when it comes to their home and motor insurance for over 13 years, our clients often ask us to work with them to help create new marketing messages that they can substantiate with our insight or to test the impact of new propositions. If this sounds like something we could help you with contact us.


---