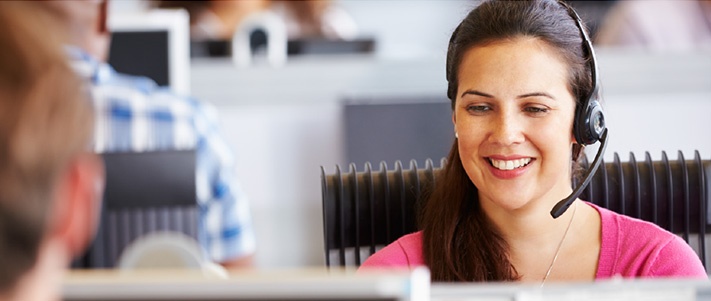 Customers expect a seamless experience across all touchpoints, from the advertising or website, to webchat, phone calls, emails and policy documents.
---
The desire for an omni-channel customer experience means that brands need to maintain a consistent look and feel across all of their channels.
Similarly, the tone and responsiveness of a phone call should match that of other channels, ensuring that the customer journey is seamless whether the customer uses just one channel or many.
A phone call with a prospective policyholder can be an important part of the path to purchase and as such represents an opportunity to demonstrate and communicate the values of the brand.
What influences a brand's message
Tone of voice
Language used
Product benefits
Price and options
Special offers
The brand influences the message from the initial recorded message, right the way through to the way the agent handles the call and presents the product offering.
The strength of the brand could be the reason a customer has called them, and as such they will have expectations based on their knowledge or experience of that brand – for example our research has shown that customers calling M&S or John Lewis expected the service would be better than many of the other brands, but they did not necessarily expect them to be the most competitive on price.
Likewise, customers who have done their initial shopping online on a price comparison site may have come across less well known brands and part of the call may be to get reassurance and confidence in the brand because it gives an indication of what it might be like to deal with the insurer, should they ever need to make a claim.
Agents therefore need to be aware of these perceptions when approaching the call and presenting products to the customer.
Top 5 brands for customer service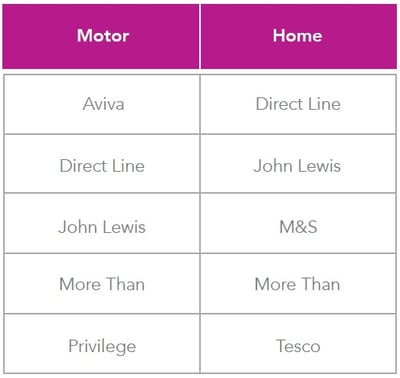 Marketing consultant Paul Handford says that it is the brands that continually analyse and rethink their customer journey, across all distribution channels that are the most successful in ensuring customer satisfaction – and increased sales.
"The most progressive brands continually revisit their customer experience, and the most important stage of this is mapping the customer journey," he says.
"Customer journeys often evolve over time as things change in organisations, and this is not always to the benefit of the customer experience, such as through the introduction of new processes, systems or legislation."
"Mapping the customer journey allows a brand to identify what their customer experience is at each stage of the purchase funnel, and identify how they can change it to maximise customer outcomes at each stage - improving conversion, retention, upsell and cross-sell."
Handford adds that such continual analysis and improvement is a commitment, and requires buy-in from all areas of a business.
"Customer journey-mapping requires a time investment from all parts of a business from operations through to marketing, as each process needs to be mapped to see where they overlap, clash and can be improved," he says.
"This inclusive approach is one of the benefits of this technique as the collaborative approach to mapping the customer experience allows the whole organisation to look at things through the eyes of the customer rather than in a siloed departmental view."
How we can help you improve your call centre performance
At Consumer Intelligence we believe that companies who fixate on customer satisfaction will survive and grow. Over the long term they will have lower costs, better staff engagement, greater regulatory compliance and higher profits.
Because we've been benchmarking and mystery shopping call centres for over 12 years, insurers often ask us to work with them to help them review their current performance to identify areas for improvement, such as how well they are delivering their brand values or meeting their compliance requirements. If this sounds like something that we could help with contact us today.
---
Infographic: Telephone service for motor insurance customer journey

These insights come from our telephone mystery shopping programme, as well as a survey we carried out using our in-house panel and our Insurance Behaviour Tracker. If you've got questions on what your customers think of your call centre service or how to improve its efficiency and effectiveness, we can help you find the answers.
---