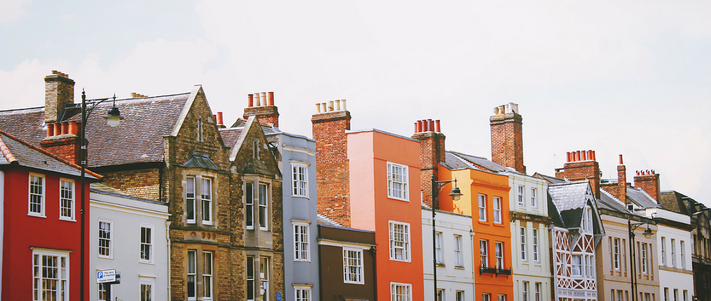 Admiral has grown its share of the home insurance market faster than any other provider, the latest figures from Consumer Intelligence reveal.
---
Each year we ask tens of thousands of homeowners who they were insured with before and after renewal.

The latest figures show who has been gaining momentum in the six months between October 2016 and April 2017.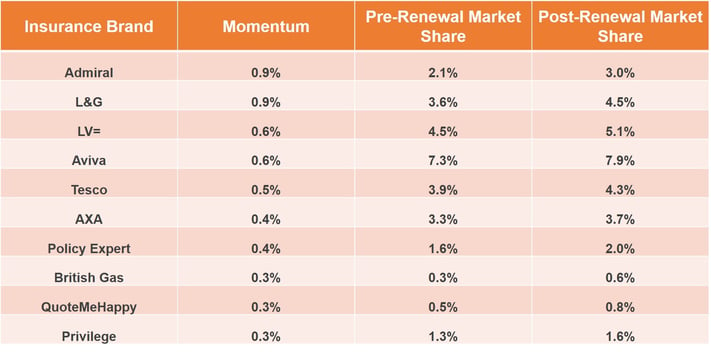 The fastest grower was Admiral, increasing market share from 2.1% to 3% in just six months. Admiral was followed by L&G, which also grew by 0.9% to 4.5%

The top ten fastest growing brands includes both established players and relative newcomers. Aviva grew from its already dominant base of 7.3% to 7.9%, while Policy Expert grew by 0.4% to a 2% market share.
The top ten collectively grew their market share at someone else's expense by 5.1%. It is worth noting this list is dominated by direct brands. Policy Expert and Tesco are the only intermediaries and British Gas has a solus arrangement with AXA. The remaining seven are direct insurers. This serves to highlight the pressure on personal lines brokers to compete in this flat market

Those growing market share are also united by the fact they have been competing in what Consumer Intelligence calls their Golden Space. An area where they are better than the competition and there is customer demand. They are dancing to their own tunes, not trying to copy others.

Take Aviva. It offers a 20% discount to existing customers who take out another policy and its cross selling is paying off. Meanwhile Aviva's sub-brand QuoteMeHappy brand, a very different online only proposition, has been gaining ground, largely by becoming more competitive on aggregators. And once a customer, those online-only clients are in the Aviva family and offered discounts on other products within the group.

Admiral is playing to its brand strength. Primarily known for car insurance, where its market share is bigger than in home, its latest advertising campaign headed by a female Admiral has focused on home. It has also been shouting about its MultiCover insurance, which covers both home and vehicles in the same place.

That's something consumers have been crying out for – 84% would put all their policies with one company if offered consistently good prices and services.

Policy Expert has been meeting another customer desire, addressing dual pricing with a guarantee that premiums will not go up on renewal in the second year of a policy. But they have been maintaining the lure of an introductory offer with a focus on cashback deals as well competitive pricing on price comparison websites.


---
Get in touch
All these brands are serving client needs whilst differentiating themselves from the competition. Consumer Intelligence can help your brand find its Golden Space too.


---