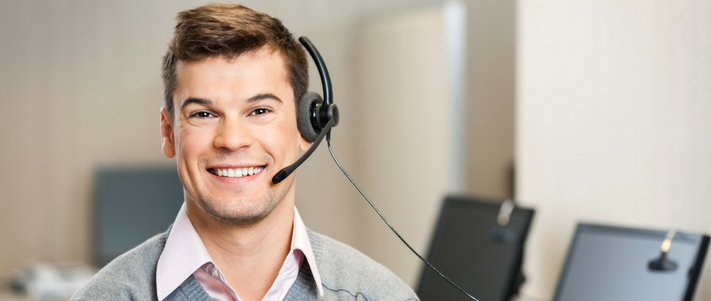 In the past two months, we've revealed the insurance brands that over 40,000 consumers feel best meet their needs across two key areas – customer service and claims – and what this means in terms of satisfaction, trust and recommendation. The brands that are rated most highly received a Consumer Intelligence Award.

---
Across the five categories and two product classes (home and motor) a total of 28 brands won an award. 23 brands nabbed at least two, and seven – Co-op, Direct Line, LV, M&S Bank, NFU Mutual, Nationwide and Saga – scooped at least six.

We note that four of the top seven brands are Mutuals, one a reputable high-end high street retailer, and only one a pure-play insurance brand. With the possible exception of NFU, this group of companies are also household names — a sure testament to the power of brand. Indeed, 41% of consumers we recently polled agreed that brand was a significant consideration for them.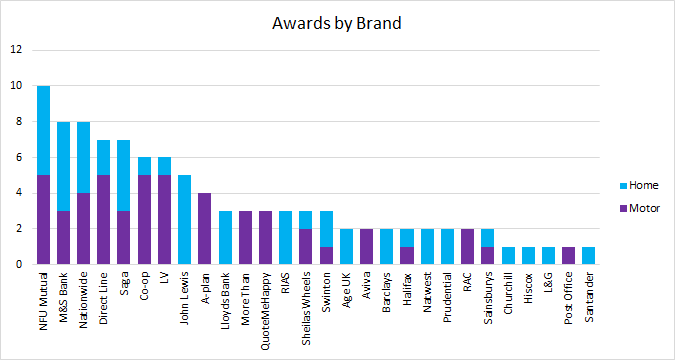 We also see that affinity or white label partnerships account for almost half the winning brands (13) - and of these over half, including John Lewis and the RAC, are not originally from the financial sector. Insurers account for 11 of the winning companies, and brokers four.

New kids on the block
It is also encouraging to see a number of new entrants on this year's list. Five brands that were not winners in 2017 – A-Plan, Halifax, Legal & General, Post Office and Prudential – were rewarded in 2018. A-Plan, in fact, picked up four accolades.

Which brand topped the list overall?
One brand stood out with consistently high performance, and scooped all 10 awards for the second year running –
NFU Mutual
. In recognition of this achievement,
NFU have been granted our Consumers' Choice Award
. We congratulate them for their unwavering service; something which we've previously noted after a survey last year called into question the company's
digital capabilities
.
Using our
Insurance Behaviour Tracker
, every year we survey 24,000 motorists and 24,000 householders to find out what they think of the brands from which they have bought a policy. This gives us a vast range of data we can use to benchmark purchasing trends and sentiment. As a result, our final observation is that in a market much maligned by the media for its customer service failings, levels of satisfaction are up almost across the board in the past two years. When set against the backdrop of rising consumer expectations in the digital and information age, this is all the more significant; in other words, the market is raising its game faster than many people think.

Ultimately, winning an award is down to dedication, consistency and having a plan – whether you're an insurer, broker or affinity partner – to deliver customer service at all levels of the organisation. Those that achieve this will win not only the recognition, but likely the recommendation of their customers.
---
Find out which insurance brands made the top 10 in the UK across our award categories.
---
A guide to making the most of your award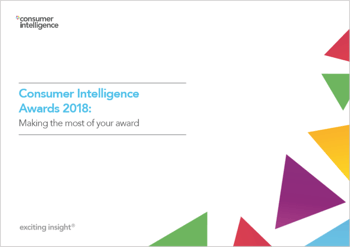 It can be hard to convey to consumers that your brand is about much more than just price. Our awards can help you reinforce messages about what it's like to be a customer of your brand.

Find out how to highlight your achievements and grab the attention of your customers.
---
Post a comment . . .