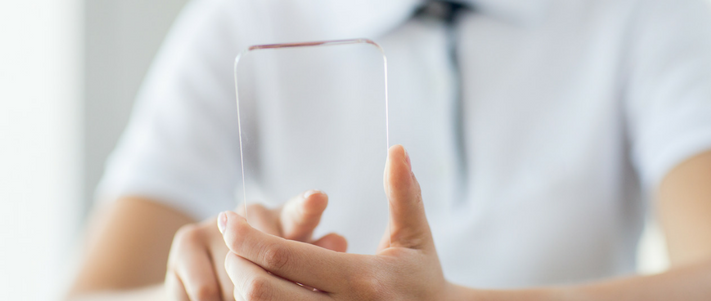 The Competition and Markets Authority's call for greater transparency and clarity from price comparison websites should spell good news for consumers. After all any attempt to make consumers' lives easier is welcomed, and it's hard to argue the current system is perfect – not least because price, not value, is the dominant purchasing driver.
---
The CMA believes that the core challenge is consumers aren't finding the best deal, and see PCWs as a key part of the solution. They found that two in three consumers already use at least one of them.
This has two implications. First, there is still a big opportunity to increase consumer engagement (a third use only one PCW or less, and very few use all of them). Second, it challenges a long-held industry view that consumers are tied to a single source for their shopping.
Our figures confirm the average number of sites used is a little over two (2.1). But this means consumers are testing only half the market.
As a result, PCWs and insurers may wish to revisit their assumptions, as consumers will naturally see different prices on different sites, which impacts conversions, perceptions of their competitiveness, and ultimately undermines trust in both PCWs and brands.
Raising the bar
The CMA has set the bar high. It wants PCWs to be clear, accurate, responsible and easy to use. How they achieve this without causing confusion, and customer detriment, is unclear. It says there are obvious improvements that can be made, including improving accessibility to vulnerable consumers, and changing how excesses are presented.
There is talk of transparency on how they make their money, but customers do not particularly care how their premium is calculated, unless exclusive arrangements and other pricing tactics end up hitting them in the pocket, which is why the CMA is investigating in the first place.
Perhaps the strangest requirement of all is it to make it easy for consumers to "use different sites". It is hard to imagine a solution that would not create more links in the chain, and as a result, enhancing the consumer position seems an unlikely outcome.
It doesn't help that the government and the regulator haven't exactly covered themselves in glory in recent times. 'No Win, No Fee' remain a subject of some notoriety, and though few consumers will know the word Ogden, many will certainly be aware that their car insurance premium has increased (by an average of £75) in the past six months.
As our CEO Ian Hughes says:
"We need to ensure that doing something in favour of market dynamics doesn't actually create precisely the opposite outcome."
True disruption in the insurance space
PCWs have been instrumental in helping tens of millions of consumers save hundreds of millions in premium while mitigating against one of the true scourges of the industry – dual pricing. They have helped drive competition in the home insurance market too, the object of the CMA's latest probe. Despite prices rising 7% in the past year, they are still down 3% since 2014, according to our latest Home Insurance Price Index.
Nor are PCWs strangers to innovation. They are, after all, responsible for the last true disruption in the insurance space. And they all have a massive commercial incentive to develop a truly differentiated product.
The move also creates opportunity for direct brands to champion their own propositions. And that is the point: This challenge doesn't exist in a PCW-sponsored vacuum. A number of insurance startups are also attempting to develop propositions that find new ways to aggregate and recommend the right products in a frictionless way.
The real point here is the solution that the CMA is seeking should be exactly the same for all businesses in the sector. It all starts with the consumer.
"Consumers understand value, and how they see it for themselves. They understand the trade-off between quality, service and price," Hughes adds.
"It's the industry that has got itself caught in the headlights, of price and only price, stripping away much of the other elements of brand, proposition and service.
"This is a major opportunity if those who believe that insurance is more than that, to do something different."

In Brief: CMA Recommendations
PCWs should follow CARE principles to treat people fairly by being Clear, Accurate, Responsible and Easy to use. This includes explaining:
How they make money

How many deals they're displaying

How they are ordering the results

Make it as easy as possible for people to make effective comparisons or use different sites
---
Measure your performance across all the major price comparison websites
To be able to optimise your pricing you need to be able to see how you are competing on all the major price comparison websites (PCW's). The multi aggregator pricing toolkit will improve your sales and profit by giving you a broad understanding of your performance across the market.