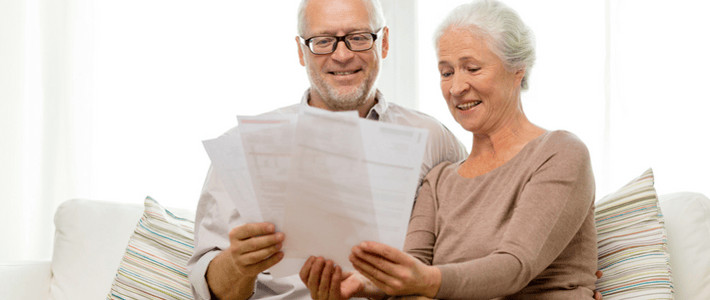 In February 2017 Ageas Retail confirmed that it has stopped writing new business for its over 50 brand Castle Cover. The broker, which has over 280,000 customers, will continue to service existing policyholders, while Ageas said it will continue to court new business from over 50s with another brand, RIAS.
---
The demise of Castle Cover, and focus on RIAS, raises the question of what brands need to do to target policyholders over 50.
Using our pricing toolkit and Insurance Behaviour Tracker – which monitors the renewal and shopping journey of 48,000 customers each year – we have looked at how older drivers and homeowners like to shop.
Here's 6 things you need to know about this segment
1. They're a loyal bunch
They're nearly twice as likely to have been with their current insurer for 9 years or more and about a third less likely to have only been a customer for one year. Some 15% of over 50s have been with their home insurer for more than 9 years (vs 8% of under 50s) and 10% have been with their motor insurer for that long too (vs 4% of drivers under 50).
2. They'll stay if they like you
Over 50s are much less likely to switch providers. For buildings and contents insurance, 35% of shoppers aged 50 and over switched at renewal compared to 43% of under 50s.
Amongst those who don't shop around, the main reason was that they like the company they're with. That's way ahead of under 50s. It also indicates they're less likely to be driven by price when deciding whether to renew or switch. For motor customers, 11% said their main reason for not shopping around at renewal was that the price was about the same as last year, compared with 18% of under 50s.
Did you switch home insurance brands at renewal?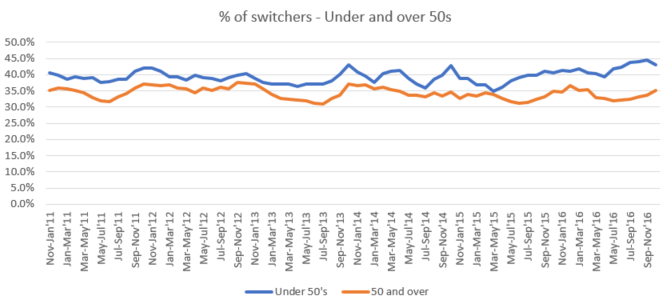 Did you switch motor insurance brands at renewal?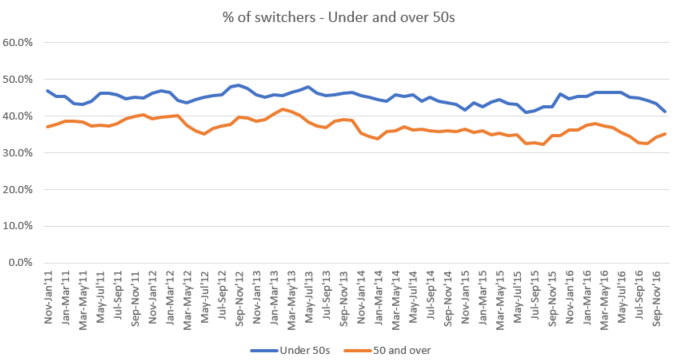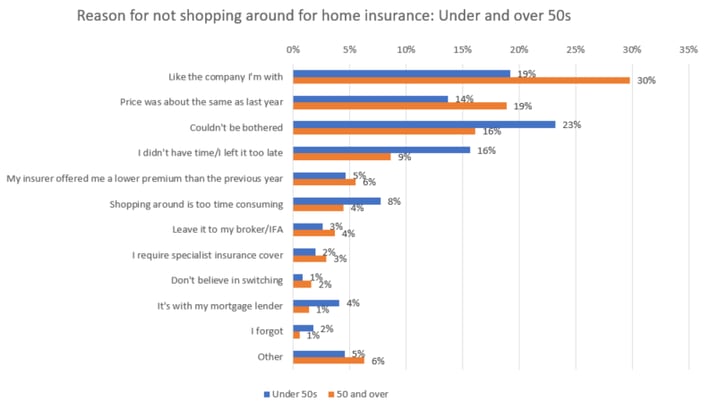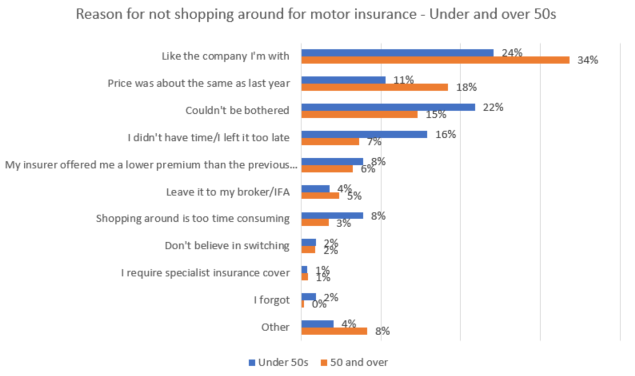 3. They use aggregators less than under 50s and they like buying by phone
Amongst customers who recently shopped around at renewal, 90% of under 50s home insurance renewals used an aggregator, compared with 77.9% of over 50s.
Although clicking through from an aggregator was the dominant channel used by over 50s to get a quote from a home insurance brand, web direct and phoning a provider directly have steadily remained important channels (together they outstrip aggregators) and have shown no signs of waning in the last five years.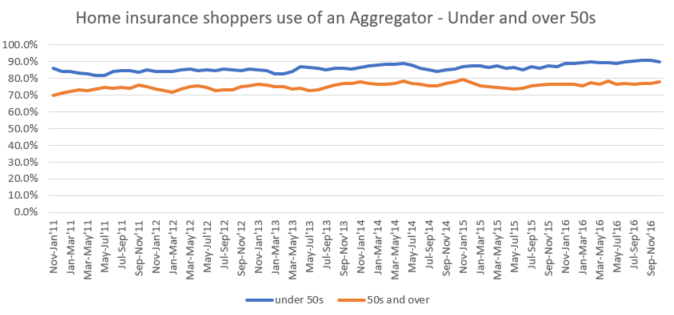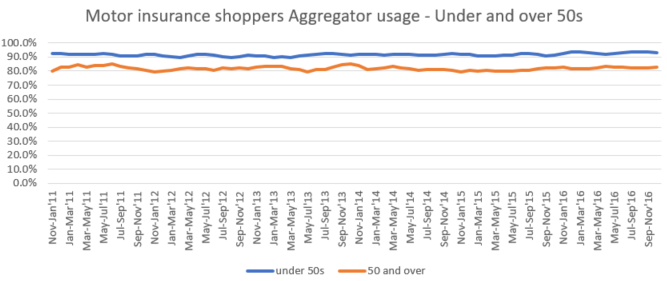 4. They face rising prices
For buildings and contents policies, the average premium quoted for over 50s rose by 3% in the year to January 2017, while premiums for younger homeowners rose by just 1% in the same period.
In motor, prices increased by 10.9% in the year to November for over 50s, and by 16% for drivers over 70 – the highest of any age group.
5. They have a little less choice than they did a year ago
The number of brands offering quotes for homeowners and particularly for motorists over 50 has been steadily declining in the past three months. Studying quotes across all aggregators and direct channels, we see a reduction for all types of older customers.
6. But don't take them for granted
Over 50s may be more loyal to brands they like than younger policyholders, but the crucial point is that it helps if you deliver a service they appreciate and aren't perceived as ripping off older customers. That can mean promptly answering calls and keeping in touch throughout the year to maintain a positive brand sentiment. And with renewal pricing disclosure requirements around the corner - including a compulsory prescribed message to encourage shopping around for customers who have renewed four consecutive times - we may well see customers aged over 50 hit the aggregators, phones, and direct web channels in unprecedented volumes.
---
Opportunities at renewal
Our research tells us that 58% of people switched their car insurer at renewal in the first 3 months of the year. Even more were looking around to see how their prices compared, and that was before brands had to publish last year's premium on the renewal notice. Whilst high levels of shopping around opens up an opportunity to brands to win new business, it also provides the threat of losing valuable customers. The brands with the strongest retention and acquisition strategies will be poised to take advantage of this state of change.

Our infographic highlights insights from our research on consumer behaviour at renewal and shows key factors at play in the renewal game.
---