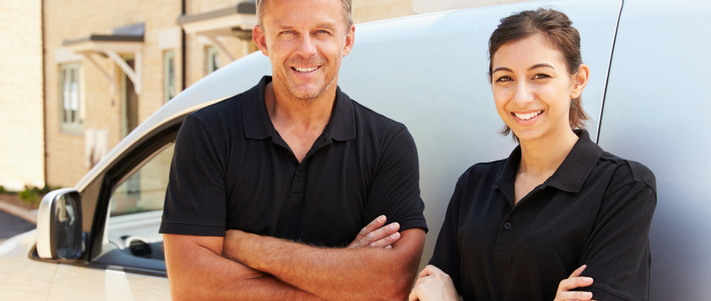 Average premiums drop 1.7% in a year but business users don't feel the full benefit
Annual bills are still 35% higher than four years ago
---
Van insurance price rises are going into reverse with annual premiums dropping 1.7% in a year to an average £1,240, new analysis1 from insurance market experts Consumer Intelligence shows.

But drivers using vans for work are not feeling the full benefit of the price cuts with average annual bills falling 0.9% in the year while drivers who use vans as a substitute for a car have seen prices drop by 5.5% in the year to July.

Average annual premiums for 'carriage of own goods' policies taken out by business users are £1,254 compared with £1,183 for customers who insure under "social, domestic and pleasure, Consumer Intelligence's analysis found.
However, the price cuts are very welcome after years of premiums heading higher — average annual bills are still 35.2% higher than they were in April 2014 when Consumer Intelligence first started collecting the data.

The past year has seen the biggest price reductions for younger drivers — those aged 17 to 24 are seeing prices 12.4% lower than a year ago while over-50s have only had price cuts of 0.4% and those aged between 25 and 49 are seeing slightly higher bills with premiums up 0.8%. However under-25s see an average £4,017 compared with £823 for those aged 25 to 49 and £578 for the over-50s.

Increased competition across the market and no tax rises coupled with the prospect of changes to the Ogden rate governing compensation for major personal injury claims to the benefit of insurers is helping drive down prices in line with the car insurance market.
John Blevins, Consumer Intelligence pricing expert said: "Insurers are able to reduce prices as there are no major issues driving premiums currently and it's simply the cost and frequency of claims that is having an impact.

"Drivers using vans for work are more likely to make bigger claims as it's not just damage to bodywork but lost business and damaged equipment they will be claiming for.

"There are some minor issues of fraudulent claims across the market which potentially has more impact on business users."
| | | | | |
| --- | --- | --- | --- | --- |
| PRICE MOVEMENT | MARKET AVERAGE | AGE 17 TO 24 | AGE 25 TO 49 | OVER-50s |
| PAST THREE MONTHS | -0.2% | -2.4% | +0.7% | -2.2% |
| PAST SIX MONTHS | -1.8% | -5.5% | -1.3% | -0.3% |
| PAST YEAR | -1.7% | -12.4% | +0.8% | -0.4% |
| SINCE APRIL 2104 | +35.2% | +14.9% | +40.3% | +38.5% |
---
Insight that will enable you to optimise your pricing strategy
Download our Van Insurance Price Index to gain insight into market movements, benchmark the major van insurance brands and help you understand the data behind the results.
---

Ends
Notes to Editors
¹The cheapest premiums were calculated by comparing the prices offered for 600 people by all the major Price Comparison Sites and key direct insurers. The top 5 prices for each person were compared to the previous month's top 5, then these variations averaged to produce the index.
For further information, please contact:
Consumer Intelligence
Catherine Carey
PR & Communications Manager
07823 790453
Citigate Dewe Rogerson
Kevan Reilly / Jonathan Flint
020 7638 9571

About Consumer Intelligence
Consumer Intelligence conducts consumer surveys and benchmarks price and service performance providing unique insights into competitor pricing and customer experiences, their attitudes, opinions and behaviours. For more information, visit the web site www.consumerintelligence.com


---
Post a comment...