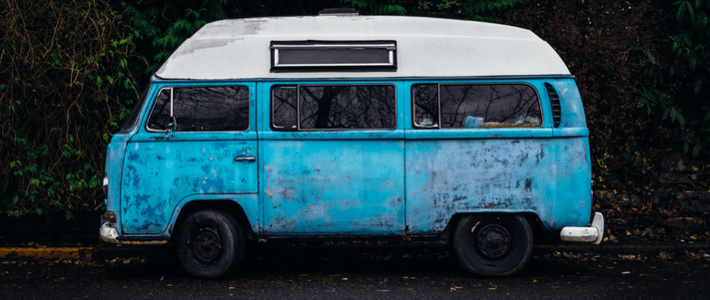 Average best buy premiums rise 11.7% in the 12 months to October with under-25s paying £4,770
Choosing carriage of own goods cover can reduce bills
---
Van insurance costs have hit an average of £1,591 with best-buy deals racing ahead by 11.7%, new analysis¹ from insurance market research experts Consumer Intelligence shows.
The average cost of insuring a van is now double the best-buy premium for motor insurance at £788, figures show.
Consumer Intelligence's quarterly Van Insurance Index shows under-25s avoided the worst of the increases with average costs rising 3.6% in the year to October but they still have to pay £4,770 a year to insure their vehicles.
The rise in insurance costs is not hurting sales of vans which have hit an all-time high² with registrations so far this year at 318,664, according to the SMMT.
Drivers who want to reduce insurance bills are being urged to opt for "carriage of own goods" cover which is suitable for workers such as builders, plumbers, carpenters and shopkeepers who commute to work.
Average best buy premiums for "carriage of own goods" are £1,364 but have increased by 10.9% in the year to October. However drivers who choose "social, domestic and pleasure" cover are paying £2,529 and have seen premiums rise 15% in the past year.
Drivers who opt for carriage of own goods cover have a wider choice of quotes, as not all insurers offer social, domestic and pleasure (SDP) cover for vans. Drivers requiring SDP cover will get an average of 23 quotes from a price comparison website, compared to 27 who opt for carriage of own goods.


Ian Hughes, Chief Executive of Consumer Intelligence said:
"Van drivers are paying double the average car insurance premium of £788 and with more people using their vans for work that adds to the costs of doing business.
"Researching the market is crucial and shopping around will help as prices vary month on month and between providers.
"Choosing the appropriate cover is also important and opting for carriage of own goods can keep costs down. However the general trend is up across all segments of the market."
Carriage of own goods cover can also include social, domestic and personal use. Drivers opting for social domestic and pleasure use generally have past-times or hobbies that suit having a van as either their sole vehicle or as a second vehicle.
Detailed analysis shows average premiums for over-50s are up by 10.7% in the year to October to £405 while those aged 25 to 49 have seen prices rise by 14% in the past year to £742.
---
Notes to Editors
¹The cheapest premiums were calculated by comparing the prices offered for 600 people by all the major Price Comparison Sites and key direct insurers. The top 5 prices for each person were compared to the previous month's top 5, then these variations averaged to produce the index.
²https://www.smmt.co.uk/2016/11/uk-new-van-demand-falls-in-october-but-market-remains-strong-with-ytd-2016-the-highest-on-record/
For further information, please contact:
Consumer Intelligence
Elinor Zuke
07863 350270

Kevan Reilly / Phil Anderson
Citigate Dewe Rogerson
020 7638 9571
About Consumer Intelligence
Consumer Intelligence (CI) is a market research agency specialising in the General Insurance and Banking Sectors. We have spent the last 12 years perfecting the art of collecting data so that organisations can benchmark themselves. Since 2003, we have been collecting and analysing millions of prices across the telephone, direct insurer websites and aggregator channels.
---