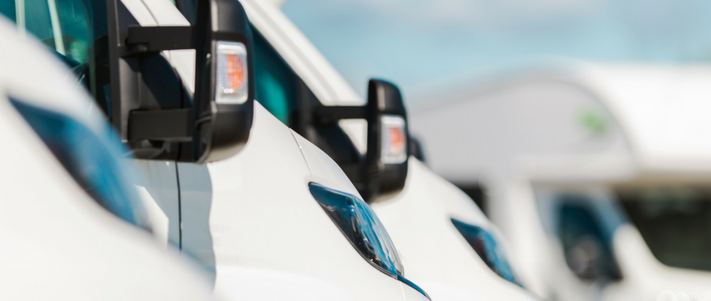 Van drivers have seen insurance premiums rise by a little more than 3% over the last 12 months, but those buying their policies direct from insurers have seen a much larger price hike as insurers diverge on their pricing for aggregator and direct channels.
Data from Consumer Intelligence's Van Insurance Market View revealed that the average price for van cover bought direct through an insurance brand's website has increased by 8.1% over the 12 months to the end of June 2019, compared to an increase of just 1.9% for policies bought through price comparison websites (PCWs).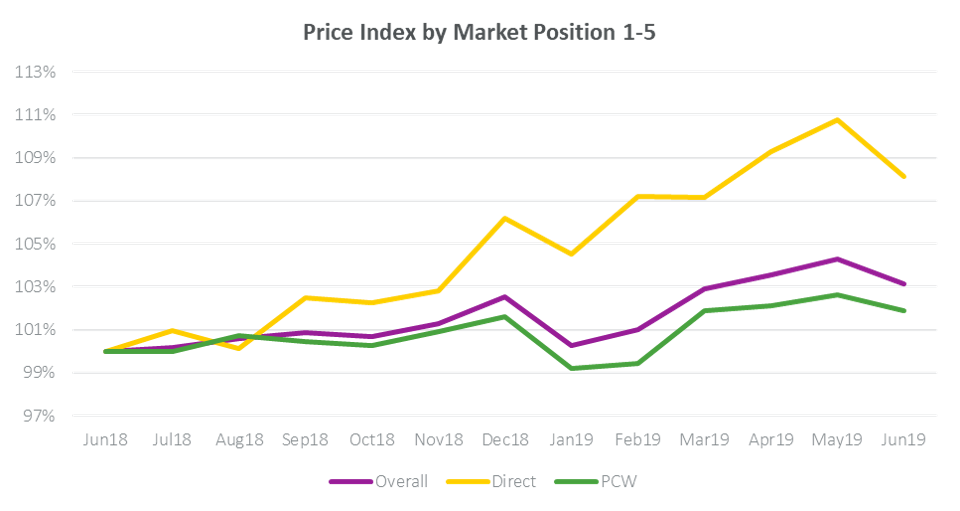 This means that customers who buy direct from their chosen insurance brand pay an average of £1,425 – some £169 more than if they purchased insurance from the same provider through a PCW.
The difference was more marked for solely commercial cover, where aggregator prices were cheaper by an average of £202, compared to just £31 for social, domestic and pleasure policies.
This average position only reveals half the picture, however, with many brands offering vastly different prices across the two distribution channels.
For the 10 cheapest aggregator brands, prices varied by as much as £668, with only one offering the policy cheaper on its own direct website.
The cheapest direct brands, however, saw prices across the two channels differ by as much as £1,122. Eight of the ten cheapest direct brands also offered quotes to the same customers on PCW channels. Of those, two would charge customers who bypassed PCWs over £650 more.
Some of this could be explained by product differences as brands can alter cover levels in order to meet a target price point against competitors on PCWs – but it's hard to attribute hundreds of pounds of difference to this factor alone.
Conversely one of the cheapest direct brands appeared to price itself out of the PCW channel, quoting more than double the price to customers who shopped through this channel.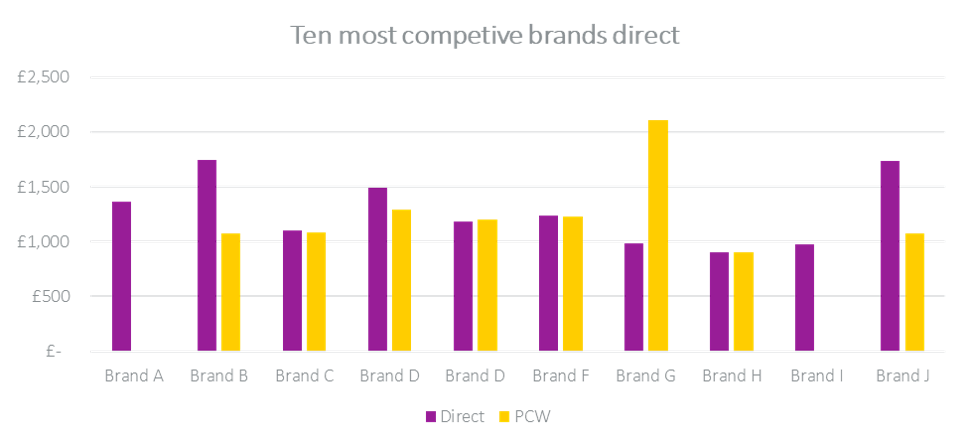 Data based on quotes provided to 800 real drivers. NB Brands A and I do not quote on PCWs
This begs the question as to why insurers are so much more expensive through their own websites, where costs of acquisition must be lower and margins significantly higher.

And the regulator is likely to take a dim view of such vastly different pricing models, especially with its crackdown on dual pricing at renewal and the banning of wide most favoured nation clauses, which worked to prevent insurers offering cheaper policies on other PCWs and were deemed anti-competitive by the Competition and Markets Authority back in 2015.

And it is easy to see why.

PCWs were supposed to make it easier for consumers searching for the best value policies, but with prices so different between aggregators and their direct competitors, the burden on consumers at renewal only seems to be getting greater.
---
Optimise your van insurance pricing strategy
Having a comprehensive view of the van insurance market and how you benchmark for price, product and brand gives you the confidence to make the right decisions at the right time.

We do the heavy lifting for you by collecting thousands of van insurance quotes every month across the market including direct sites and PCW's allowing you to understand, measure and model your performance across distribution channels.

Our unique van insurance price benchmarking tool will enable you to:

• Optimise your competitive positioning and execute a winning channel strategy
• Save time and money by eradicating unknown anomalies affecting your sales conversion
• Benchmark your rates, competitive position, footprint, products and brand against the market and your closest competitors