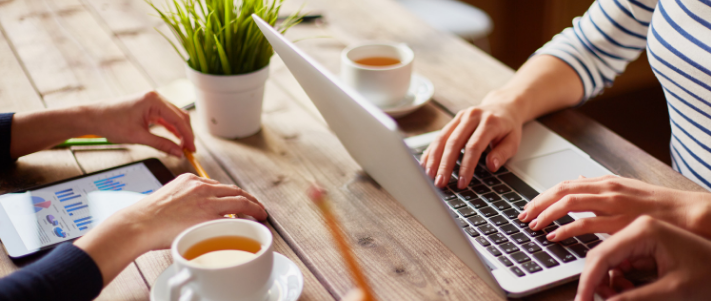 More than four out of five customers say insurers need to raise their tech game
Nearly one in four still want to buy policies through call centres and brokers
---
UK insurers are failing to make the best use of technology for customers despite growing demand for buying and servicing policies online, new research1 from award-winning data analytics company Consumer Intelligence and the world's leading industry platform, The Digital Insurer (TDI), shows.

More than four out of five customers (81%) say there is room for improvement in how insurers use technology to help them and 42% warn the industry is old-fashioned and out of date.

The industry, which is facing a Financial Conduct Authority investigation on home and car pricing which includes the impact on customers who are not online, faces a balancing act on supporting customers who want to use call centres and brokers and those who want to transact online.

Consumer Intelligence's research, commissioned for TDI's Global LIVEFEST conference which runs throughout November, shows around one in four (23%) customers preferring to buy new insurance products through call centres or brokers.

But UK customers are happy to go online — 82% prefer to research products online and 80% are happy to update personal details online. Around 79% say technology generally makes their lives better.

And British customers are less likely to buy via call centres and brokers than in the US, where 59% say they prefer to avoid online.

Ian Hughes, Chief Executive Officer of Consumer Intelligence, who presented at the global conference on Friday 9 November, said:
"Our research confirms that trust in the insurance market is at an all-time low and UK insurance customers seem to have a very cynical view when it comes to the digital experience.

"Insurance customers are clearly unimpressed with the digital offerings of providers and. In fact, insurers ranked second from the bottom just ahead of furniture and homeware companies when ranking the quality of their online and digital services and well behind retailers, banks, supermarkets, phone firms, music companies and airlines. This may be unfair when insurers are already facing investigations looking in part at how customers are potentially disadvantaged by not going online and by staying loyal to insurers.

"However, not all hope is lost. 69% of customers say they would engage with their insurer via digital if a portal was made available, and 59% say that they would be more likely to use digital if insurers provided an easy and straight forward experience. The message to companies is clear: they need to raise their tech game."

Consumer Intelligence's research found customer awareness of online portals is patchy — 17% of motor customers did not know whether their provider offered a portal, rising to 23% of home customers and 35% of health insurance customers and 41% of life insurance customers.

However, amongst customers that are aware of their existence, portals are widely used, as the table below shows:


| | | |
| --- | --- | --- |
| POLICY | DO YOU HAVE ACCESS TO AN ONLINE PORTAL? | HAVE YOU USED IT? |
| Motor | 73% | 83% |
| Home | 63% | 75% |
| Health | 47% | 85% |
| Life | 39% | 65% |
Simon Phipps, Head of Asia and Blockchain at The Digital Insurer (TDI), said:
"We all need insurance, but insurance needs to change. And fast. Our purpose as a business is to help accelerate the digital transformation of insurance. We do this by working with the industry and, sometimes delivering the tough messages that customers want to be heard. We partnered with Consumer Intelligence this year to gain a better understanding of how customers are feeling about their digital experience with insurers compared to other sectors, and we are excited to be revealing the research results during our November LIVEFEST events. The UK results should be another wake-up call for UK insurers — change quicker or else..."
High level results from the UK research are available to download now from the Consumer Intelligence virtual booth, with the full UK report being released on Friday 9 November.
---

Ends
Notes to Editors
¹Consumer Intelligence research conducted in October 2018 among 524 UK motor, home, health and life insurance customers and 507 US motor, home, health and life insurance customers
For further information, please contact:
Consumer Intelligence
Catherine Carey
PR & Communications Manager
07823 790453
Citigate Dewe Rogerson
Kevan Reilly / Jonathan Flint
020 7638 9571

About Consumer Intelligence
Consumer Intelligence conducts consumer surveys and benchmarks price and service performance providing unique insights into competitor pricing and customer experiences, their attitudes, opinions and behaviours. For more information, visit the web site www.consumerintelligence.com


---
Post a comment...