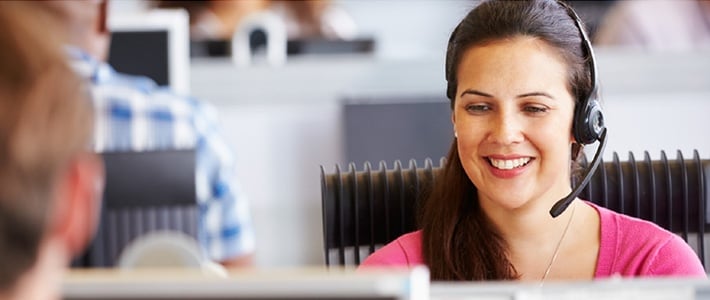 Providing excellent customer service is business common sense – focusing on customer needs, it builds trust and awareness, provides a competitive advantage and helps retain customers.
---
Insurance brands have few touch points outside purchase, renewal, the small minority who make claims, so when they do happen, they count for a lot. So do other interactions such as ringing up with mid-term changes, or checking online for policy details. At each point the brand has an opportunity to consistently deliver great service.
Today we announce the top 10 insurance brands in home and motor who have worked hard to do just that and have been recognised for their service level by consumers.
The results are based on a survey of 24,000 motorists and 24,000 householders who tell us about their experiences and their feedback means these brands receive our Consumer Intelligence Award for Service 2017.
Customers rated their insurer on the statement "I have always received good service from this company" on a scale of 1 to 5 with 5 rating the best as "strongly agree".
The average score for these top 10 performers was 4 out of 5, and for the highest, over 80% of their customers rated them a 4 or 5.
Consumer Intelligence Award for Service 2017 voted by householders
* Listed alphabetically
Consumer Intelligence Award for Service 2017 voted by drivers
* Listed alphabetically
Demonstrating that they provide good customer service may be a challenge for insurance brands with few regular points of contact and increasing choices in how they can be contacted. But customers expect a seamless experience across all touchpoints, from the advertising or website, to webchat, phone calls, emails and policy documents. Brands need to maintain a consistent look and feel across all their channels and maintain their level of service throughout.
Ensuring customers know how to reach you and providing contact choices that suit their needs are all part of the provision of good service. Whether customers want a self-service approach online, or to speak to someone in person.
This means that call centre opening hours' matter, as do the location of the call centre and how easy it is to get through to speak to someone.
In our recent Web2phone mystery shopping research, callers were faced with long wait times when calling some brands. The quickest time to get through to an agent was 62 seconds, but the longest was over 3 times longer at 3 and a half minutes.



Customer comments on their call experience demonstrate some of the factors that make a good or bad call.
"I had to try twice, there was a long waiting time for the call to be answered and I was put on hold"
"He sounded bored and fed up; not interested at all"
"I was impressed by the overall professionalism of the agent I spoke to which gave me confidence the company would provide a good level of insurance cover "
"Simple straightforward questions with a friendly, helpful and knowledgeable agent"
Customers calling for a quote had some mixed experiences on the service provided but for those brands and their agents who got it right, they were rewarded with positive feedback.
Awards voted for by consumers are a powerful way of communicating trust and satisfaction. We congratulate the winners and everyone involved in delivering excellent service to their customers.
---
Claim your award
If you are one of the winners contact us to find out how you can claim your award and receive details about displaying the awards on your marketing materials.
---