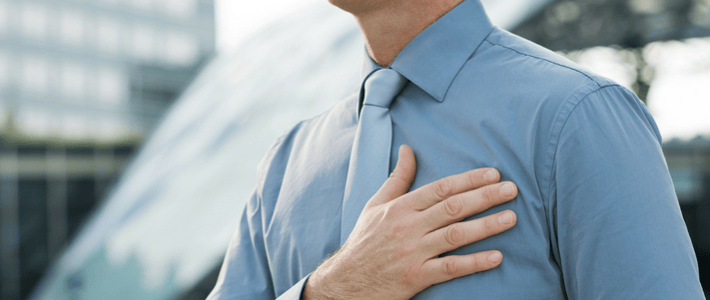 The single biggest reason that consumers stick with their current insurance provider rather than seeking a new quote at renewal is that they like the brand they're with.
---

More than price matching the previous year and boredom at the prospect of shopping around, feeling good about your current provider is the biggest driver of that holy grail of personal lines: customers choosing renewal at the exclusion of shopping around.
Insurance is not generally a 'pleasure purchase'. A recent survey we conducted showed 41% of consumers think of insurance as a "necessary evil". This means insurance brands are starting from a harder position than many when it comes to building a relationship with customers.
The top 10 most trusted insurance brands voted by consumers
Today we announce the top 10 insurance brands in home and motor who have triumphed to achieve just that and who are the most trusted by consumers.
The results are based on a survey of 24,000 motorists and 24,000 householders who tell us about their experiences and their feedback means these brands receive our Consumer Intelligence Award for Trust 2017.
Customers rated their insurer on the statement "I trust this company" on a scale of 1 to 5 with 5 rating the best as "strongly agree".
The average score for the winners was just under 4 out of 5, with the top performers in Home and Motor having half their customers rate them as 5 out of 5.
Consumer Intelligence Award for Trust 2017 voted by drivers
* Listed alphabetically
Consumer Intelligence Award for Trust 2017 voted by householders
* Listed alphabetically
Several brands have won for the second year running, which reflects well on their efforts to be open and honest with customers. This includes John Lewis, M&S, The Co-op and Saga who are wider reaching beyond insurance and have more touchpoint opportunities to demonstrate and communicate their values.
Trust is built over time, through constantly displaying this trait and delivering on promises. Brands who tend to be more open are more likely to win the trust of consumers – and not just about sharing good news stories, but also in dealing with issues or when things have gone wrong. For insurance brands, there are often few touchpoints beyond purchases, or renewal and sometimes, the all-important claim. Those that find other opportunities to build on these touchpoints can demonstrate their integrity by being open and transparent such as by:
Providing open, clear and transparent in customer communications
Embracing reviews on websites
Encouraging and responding to feedback and enquiries on social media
John Lewis provide a great example of how to collect and display reviews on their website. Here's how they position them:
Feedback from our customers helps us offer you the best possible service. The reviews above outline the opinions of our customers, who are asked to consider a range of criteria and to give an overall rating. These views are those of individual customers and are based on their experience of their product, policies and received services.
And Direct Line use a tool called Revoo to collect and display their customer reviews.
Better than hairdressers?
Making the top ten is an excellent achievement in its own right but it is an even greater badge of honour against the backdrop of low trust throughout the industry.
When we asked consumers how they rated a number of different professions for trust, insurers came out below hairdressers and plumbers.

Most trusted
Hairdresser - "they give you honest advice"
Police - "work within the community to develop trust and understanding"
Lawyer - "they have a stricter code of conduct than many other professions"
Plumbing - "if you can't trust them, who could you trust?"
Banking - "have'nt regained the trust of the public since the banking crisis"
2nd hand car salesman - "will tell you anything just to get a sale"
Least trusted
The other thing to say about trust is that it goes two ways. Insurers trust customers to provide accurate and honest answers in their policy applications and when making claims. Customers trust insurers to be there for them at a time of crisis, as well as through the purchase or renewal process. Those insurance brands that lead the way with good behaviour and demonstrate that they are worthy of trust will be rewarded with loyalty and better behaviour in return.
---
Communicate trust and satisfaction
Awards voted for by consumers are a powerful way of communicating trust and satisfaction. We congratulate the winners and everyone involved in delivering excellent service to their customers.


If you are one of the winners contact us to find out how you can claim your award and receive details about displaying the awards on your marketing materials.
---