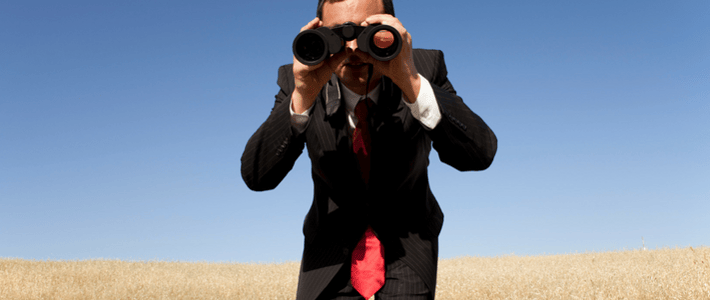 As the year winds its way to an end we at Consumer Intelligence have our eyes firmly fixed on 2017. And this year the words "If I cannot bring you comfort, then at least I bring you hope." – which begin the Wendy & Lisa's classic song "Closing of the year" seem appropriate.
---
2016 has been quite a year. I would go so far as to say a tipping point within the General Insurance market, it has laid a fascinating foundation for the future.
So what about 2017 what's on top of our agenda for the year ahead. Here are a few thoughts for you to take away and mull over.
Our top 10 predictions for 2017 . . .
1. Motor insurance premiums will continue to rise
Whether it's IPT or Claims costs there is a deeper more fundamental reason for them increasing. The market is in an upward spiral that we think is likely to continue through 2017.
2. Motor insurers will struggle to make a profit
Even with increase prices their costs are also increasing. Some of the biggest costs are nothing to do with bent metal or bent bodies but they are the huge technology and infrastructure costs that companies are having to absorb as the pressure of transformation and digital weighs on them.
3. Home insurance is a crazy space and isn't changing quickly
With average premiums at £126 and a £45 or more cost per acquisition, there is very little margin in it as a single product line strategy. LV's exit from the broker space will not be the last company to withdraw from it we predict.
4. Renewal notice changes mandated by the regulator are going to give you both issues and opportunities
Those who have more loyal customers will probably be impacted more. However, you should see this step as the opening salvo in a move by regulators to look at the way that pricing operates in insurance. This story is far from over.
5. Brokers will continue to be under attack
Direct players will continue to gain share of policy count (note the lack of use of GWP or profit in that statement). The disintermediation of brokers in both home and motor is rampant and is unlikely to slow down. In a world were income from add-ons is being stripped away and consumers are "on to" the APR game you just can't make money in the mass space. The FCA will turn its attention to annual v monthly preference from a TCF perspective in respect of dual pricing and the cost of credit. And with Insurance moving towards Insurer Hosted Rates it means that brokers with a differentiated proposition will thrive. Others are going to find it tough. Kwik Fit is the first of many.
6. MGA's on shaky ground
The move by brokers to "own the pen" and make money through their own underwriting capacity has saved them, but a hard Brexit and pressures on reserves are going to make this tough. Enterprise Insurance is just a foretaste of that which is yet to come.
7. Customers will be even more in control
Over 80% of motor insurance customers shop around every year and they switch when they find a cheaper price. But 2016 was a tipping point for Home insurance. It's the year where home insurance customers suddenly started acting like motor insurance customers. If the price rise is too much they just switch.
8. GDPR, four letters to strike fear into an insurers heart
Everyone one's been having a lot of fun with Big Data and the use of third party sources of data to enrich your knowledge has helped the industry massively. Just when you thought you had fixed all your systems issues, this comes along. The General Data Protection Regulations will change what data you can have, how you use it and how long you can keep it for. Remember those systems from point (2)? Are they ready?
9. Fintech the growing tidal wave
Imagine a tidal wave waiting to engulf the industry. That tidal wave is Fintech. The tidal wave is actually the amount of cash that is washing around that is waiting to find a home in Fintech. The UK is a very interesting home for this money. The regulator, the money, the Government and the market (Lloyds) as well as Media and the Tech are all in one place, London. No other country in the world can claim this. Oh, and did I mention that we are now 18% cheaper to overseas investors after Brexit. "Fill your boots and change the world" seems to be the Mantra. And a market that is old and backward looking is perfect. Your margin is their opportunity and your customer friction is their starting point.
10. Where there is change, there is opportunity
I'm a positive person so I like to see the upside and for me it is this. Where there is change, there is opportunity. 2017 will be abundant with opportunity. Enjoy your break and come back ready for action!
---
Hit the ground running at the start of 2017
We are currently helping our clients make sure they hit the ground running at the start of the new year. If this is something you think we could help you with then get in touch today.
---