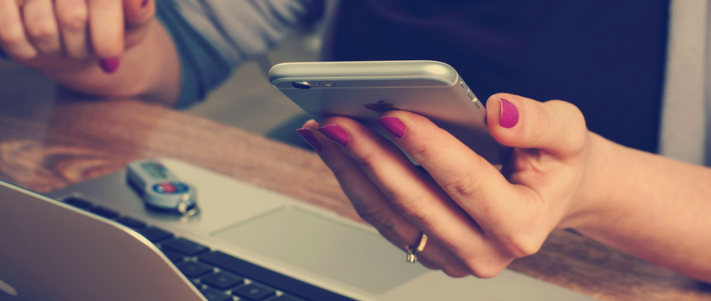 Acquiring new customers is expensive, and by their very definition they are the customers you know the least about.
---
But holding onto customers without a fight at renewal is a dwindling luxury for most brands.
We know that each demographic has a different 'tipping point' for shopping around, and that on average when price rises go above £40, more than 50% of the consumers will switch to a new insurer.
On average, only 16% of motor customers did not shop around at renewal over the past 12 months, our Insurance Behaviour Tracker shows. Of those, the main reason wasn't brand loyalty but rather leaving it too late and letting their policy auto-renew while a fifth couldn't be bothered to shop around.
However, 25% liked the company they were with so much that they didn't want to shop around.
Within those averages, there is a big range. The brand with the most loyal customers recorded a 51% renewal rate, with the worst an online-only brand with just 6% of customers who chose to renew without first checking for other prices.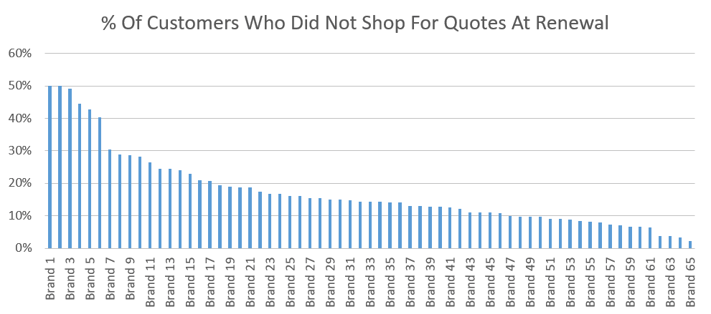 Brands then have to fight to keep their existing customers as well as to win new ones, in order to maintain their volumes. Interestingly, of the 84% of customers who do shop around, half (51%) decided to stay with their insurer in the end.

The chief reason for this was that their existing insurer offered them a lower price (25%), followed by being unable to find a cheaper price elsewhere (22%) and then their current insurer matching the best quote (17%).
So trusting a brand is a big reason not to shop in the first place, but when customers do start looking around, the conversation switches to price.
Customer comments from our recent research shows that whilst they would prefer not to shop around, they do recognise the benefits of helping reassure themselves about their renewal or help gain a better deal.
"If they had given me the discount quote initially I would have stayed with them without searching for another as price would have been very close to previous year."
"It was worth the effort of looking around and getting quotes, even though I didn't switch this time. I got more peace of mind the policies etc were right for me and the quotes were correct by speaking to them."
"When I phoned my insurer to say I had a better price elsewhere they not only matched it, they beat it."
"Calling different insurers definitely helps secure a cheaper price at renewal."
---
Opportunties at renewal
Retention strategies are put to the test at renewal time with just 16% of motor insurance customers choosing to renew without looking around at alternative options. But to be winners in the renewal game brands need to ensure that both their insurance retention and acquisition strategies hold strong.

Our infographic highlights insights from our research on consumer behaviour at renewal and shows key factors at play in the renewal game.
---