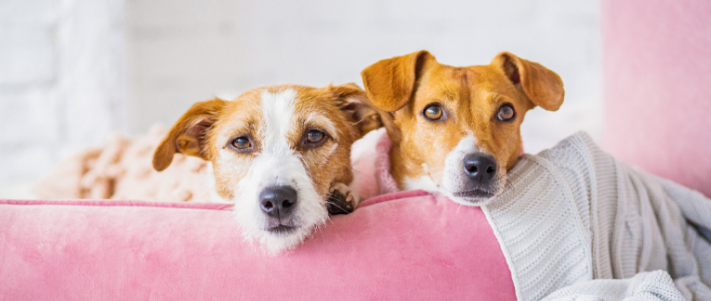 The pet insurance market has always leaned towards Lifetime products, so it's no surprise that in 2019 this policy type dominates 47% of the market. However, the predictability ends there as the market's price range is revealed to be lacking both in consistency and competition.
---
Just a glance at the difference in per condition limits by policy types and the problem is brought to light. Certain Lifetime covers offer as little as £500 per condition, whilst others set the limit at £15,000.

As expected, alongside a rise in condition limit comes a rise in premiums: the higher the level of cover, the greater the cost. Yet with such a slim possibility of needing the most expensive cover, extensive benefits become redundant as they are left far behind the rest of the competition. If there is a cheaper product with more realistic limits, there is little reason for a consumer to opt for a more expensive premium on the off-chance of various vet fees for only a single condition mounting up to £15,000.

At the same time, investing in a policy that only covers you for fees of up to £500 is almost equally unappealing. It's not all about the cheapest premiums, but rather the best cover for the best price. A per condition limit of £500 isn't necessarily going to cover much, especially if the pet has a recurring illness, and may not be worth the premium.

Consumer Intelligence researched a sample of similar risks, those of medium mixed dogs, on price comparison websites. The Lifetime premiums with a condition limit greater than £9,000 ranged from £140 to £3,991. Yet the limits up to £2,999 had a similar range from £105 to £3746.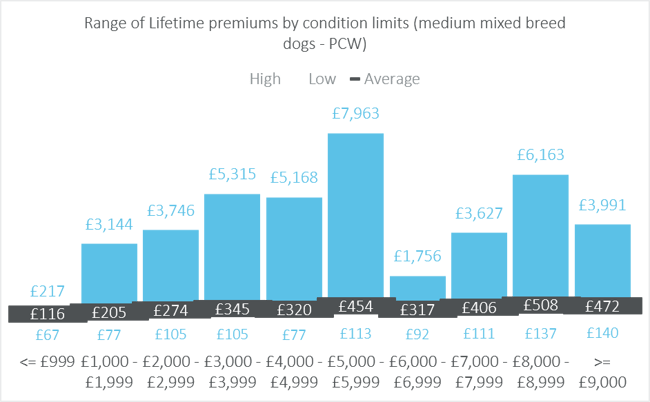 This means that for a premium just shy of £4,000, you may be stuck with a limit of £3,000 that could have been over £9,000 elsewhere. Equally, you could have paid only £105 for that limit. The inconsistencies here are obvious.

And that inconsistency doesn't end there: despite the extremities, most covers for all policies do sit the £1,000 - £4,999 limit.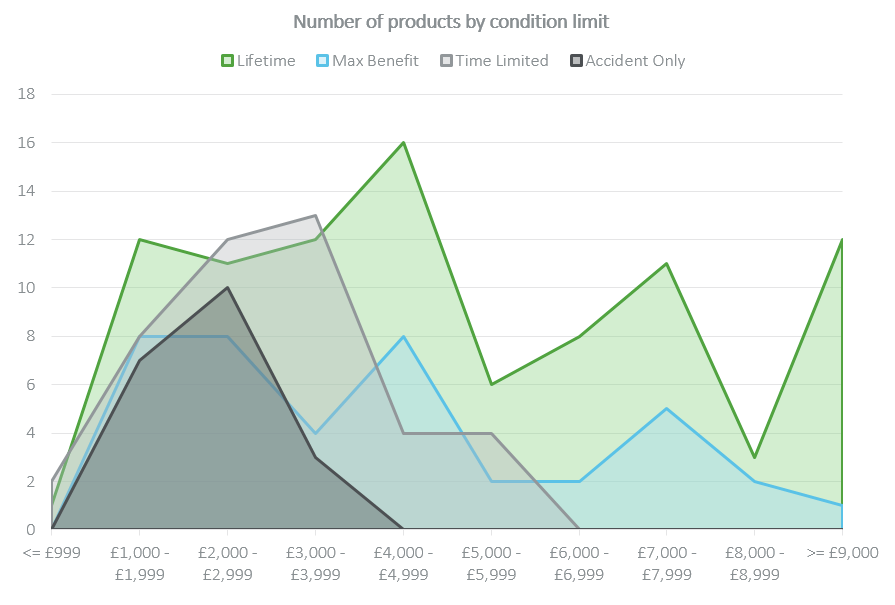 Yet whilst this lower range is certainly sufficient for a Per Accident policy, a pet with a recurring illness or condition will fall into trouble when the limit for that condition runs out quickly on a Time Limited or Max Benefit policy.

Regarding Lifetime policies, it all boils down to what is best for the pet. A lower condition limit does restrict how much can be claimed in a single year for a single condition, but whether it is worth paying a higher premium for a more flexible but potentially unnecessary limit is in the hands of the owner.

It's more of an issue of what one is willing to pay against the cover available, and as such, insurers must be certain that their premiums are comparable for the cover they offer. Using data from Consumer Intelligence, companies will be able to take on a more considered approach to product levels, as well as a better balance between cover and price.


---
Optimise your competitive position in a fast-moving market
Understanding and optimising your product mix, particularly in your competitive context, can make all the difference when it comes to winning new business. To learn more about our pet insurance pricing insights, please click below.