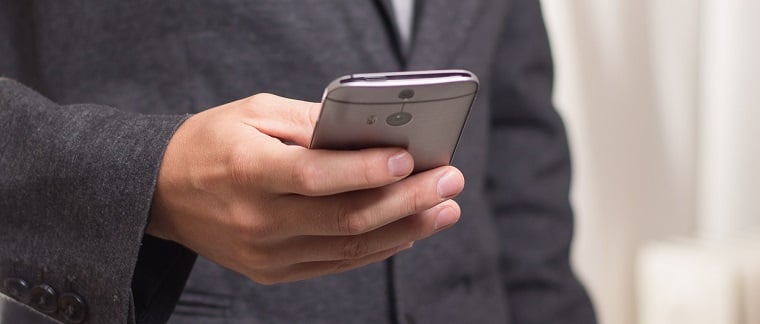 The FCA's interim report of its market study into car and home insurance pricing estimated that car and home insurers spend £2.3bn per year to attract new business.


That means that 12.7% of the market's £18bn gross written premium goes straight into new customer acquisitions.

At a time when many brands make a loss in the first year of a policy, forging a path to long term relationships and renewals makes sense for everyone.

The FCA report revealed that the average margin for car insurance policies at renewal is 11 percentage points higher than the average margin for new policies.

It also revealed that customers who like and trust the brand they're with is one of the main reasons for renewing.

So, how do you get a consumer to like you?
Omni-channel engagement
Purchase method is one of the strongest predictors of the connection that customers feel with their insurance brand, with engagement measured through elements including service, perception of care and trust.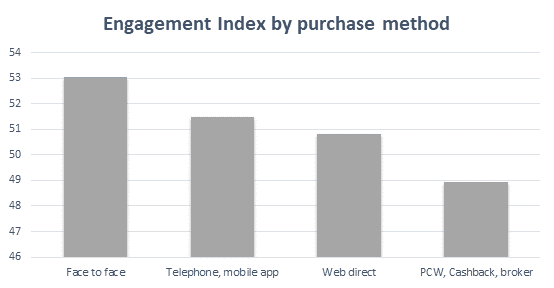 As the above chart demonstrates, direct interactions are likely to lead to higher engagement
scores.

In turn, there is a clear correlation between engagement index score by original purchase channel and renewal rates.

Consumers who buy insurance through cashback sites are less likely to engage with their brand and renew their policy. Their primary connection is with the cashback site, which they probably use for other purchases, and to which they will think of returning for more cashback in 12 months' time. Similarly, PCWs may prompt consumers to buy from them again in a year and offer incentives for doing so.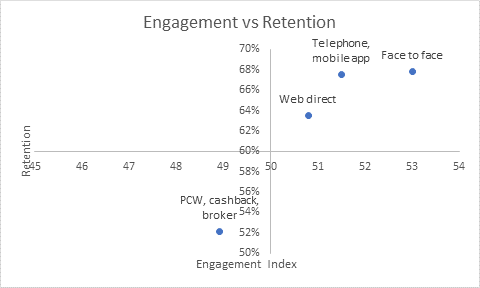 At Consumer intelligence, we measure both the shopping channel and the purchase channel. It's an important distinction to make.

Whilst most shoppers use a PCW to find a policy, just as many ultimately buy a policy through a direct channel, such as the insurer's own website or over the phone.

Telephony still has a major role to play in insurance customer engagement in the web era.

Whilst around 80% of new customer journeys begin with a price comparison website (PCW), one-in-six new policies are ultimately bought from a call centre, with many of those beginning as an online journey.
Room for improvement
Improved customer engagement is low hanging fruit for car insurance brands.

In 2018, only 7% improved their engagement scores and renewal rates compared with 2017, whilst for a staggering 39% brands, both retention and engagement declined.

And the FCA's report found that 35% of motor customers had been with their insurance brand for less than a year.

Brands who take the time to demonstrate that they are worthy of trust and understand their customers in every interaction, be that follow up phone call or keeping in touch ahead of renewal, are likely to be rewarded. They are also going to be better placed to react to any regulatory changes in the new year.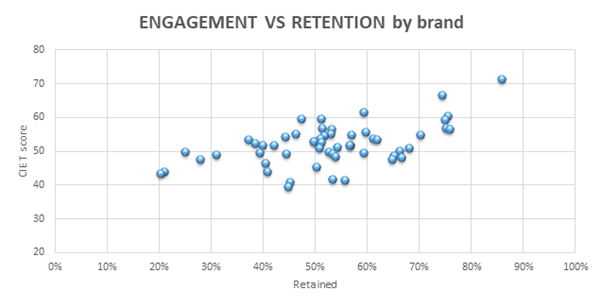 Whatever the channel, there is a positive correlation between engagement and retention, which ultimately results in loyal customers and sustainable profitability.
---
How do you compare at customer engagement?
Our half yearly Motor Insurance Customer Engagement Index shows only part of the picture, here at Consumer Intelligence we collect the granular detail that sits behind the average figures contained in this report.

To find out more about how your company ranks and how to improve your performance, please get in touch.